The 500th BYD Electric Bus Delivered to UK for Operation
May 24,2021
On May 20, the 500th unit BYD electric bus was officially handed over to Go Ahead, a bus operator under the management of Transport for London (TFL). On the same day, BYD and its business partner UK-based ADL jointly announced that BYD's total sales volume in UK has exceeded 1,000 units, which marks a new milestone for the bus maker.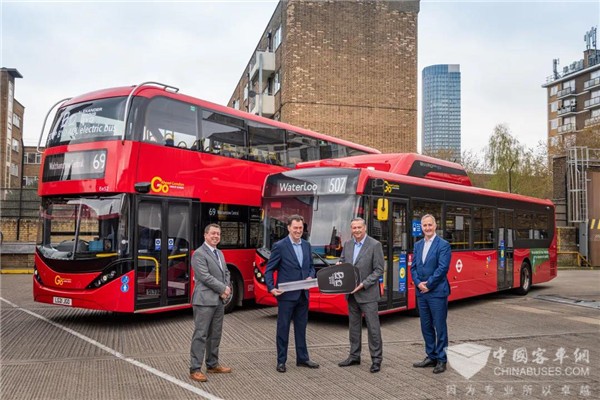 According to BYD, a total number of 20 units electric double-deckers have been put into service on bus route No.69 in London, connecting Walthamstow and Canning Town.
In 2015, BYD established cooperative ties with ADL. In September, 2016, the two parties jointly delivered 51 units 12-meter electric buses to London. So far, BYD red-colored buses and double-deckers have long become an indispensable part of urban view in London. 80% of BYD buses and double-deckers are powered by electricity, making the city a true world leader in cutting carbon emissions in urban areas.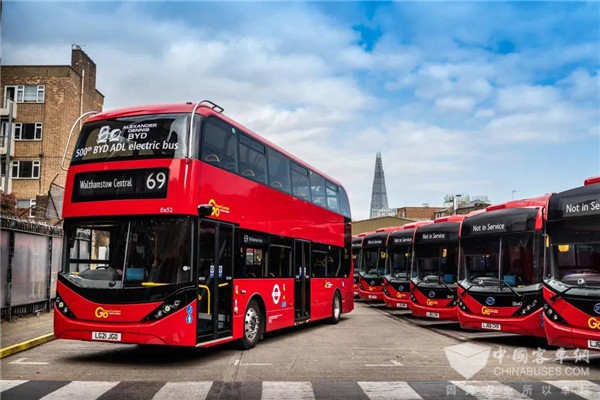 As the UK's largest operator's electric buses, Go Ahead now manages over 250 units BYD electric buses and double-deckers. "With the operation of BYD electric buses, we will soon achieve zero carbon emissions in our public transport system", said John Trayner, General Manager of Go Ahead.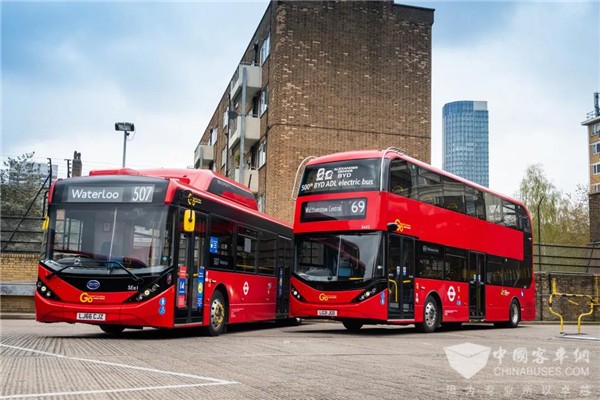 "Go Ahead is playing a pivotal role in cutting carbon emissions", added Frank Thorpe, the General Manager of BYD UK.
So far, BYD has established its presence in over 50 countries and regions across the world. Its new energy vehicles, power storage solutions, solar power programs and rail transport solutions have gained wide recognition among customers. In addition, it has delivered over 65,000 units electric buses and over one million new energy vehicles to its customers all over the world, cutting the carbon emissions by over six million tons.
Source : www.chinabuses.org
Editor : Lucy
Views:7035
Tags: BYD electric bus Europe
Poster Press to save or share