6 Units Foton AUV School Buses Arrive in Yiyang for Operation
May 08,2021
On May 3, 6 units Foton AUV BJ6570 school buses were handed over to Yiyang Daxiang School Bus Operation Co., Ltd. (hereafter referred to as Yiyang Daxiang) in Hunan province.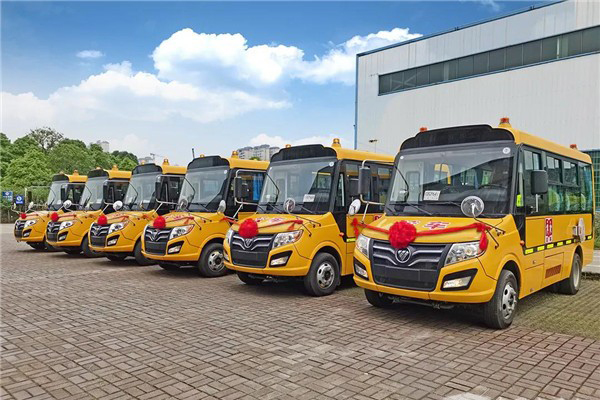 As a leading school bus operator, Yiyang Daxiang set a host of special standards when deciding to introduce some new school buses. After thorough investigations, it finally laid its eye on Foton AUV and signed the purchase contract with the bus maker. Later, it paid visits to Foton AUV's production base and was extremely satisfied with BJ6570's high agility and its environmentally friendly interior.
Measuring less than six meters in length and less than two meters in width, Foton AUV BJ6570 is highly adaptable in the alleys and on the town roads. To cope with traffic congestions, the bus is equipped with ABS and drives more smoothly. Thanks to its Aoling 4J28TC3 diesel engine, it delivers powerful performances even on slopes.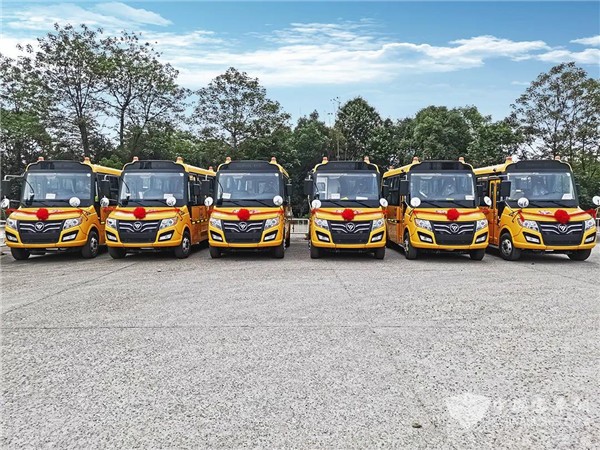 Source : www.chinabuses.org
Editor : Lucy
Tags: Foton AUV school bus