Ankai High Quality School Buses Safeguard Children's Travel to/from Schools
May 08,2021
Taking full consideration of the local operation conditions, Hefei Heke Anyun School Bus Service Co., Ltd. (hereafter referred to as Heke Anyun) introduced its first batch of Ankai 5.8-meter school buses, which are highly agile and achieve high safety standards.
"Ankai school buses are extremely helpful for local school children, especially those living in the rural areas", said Liu Baoguo, General Manager of Heke Anyun.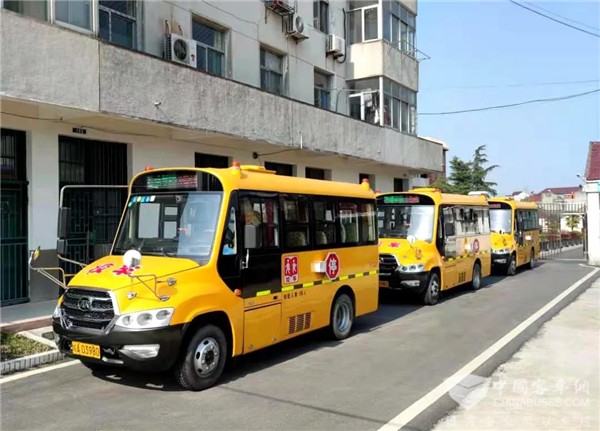 Established in 2018, Heke Anyun is specialized in operating school buses and providing transportation services for school children. Since 2020, the company has introduced 37 units Ankai school buses which are equipped with air filtering systems and sanitizing systems, creating a more comfortable traveling environment for local students. Currently, it boasts 132 units school buses, all of which are branded with Ankai. With an average daily mileage of 5,750 km, these Ankai school buses have accumulated a total mileage of over two million km. Their smooth operation and high-standard service have long won a number of fans among students and teachers.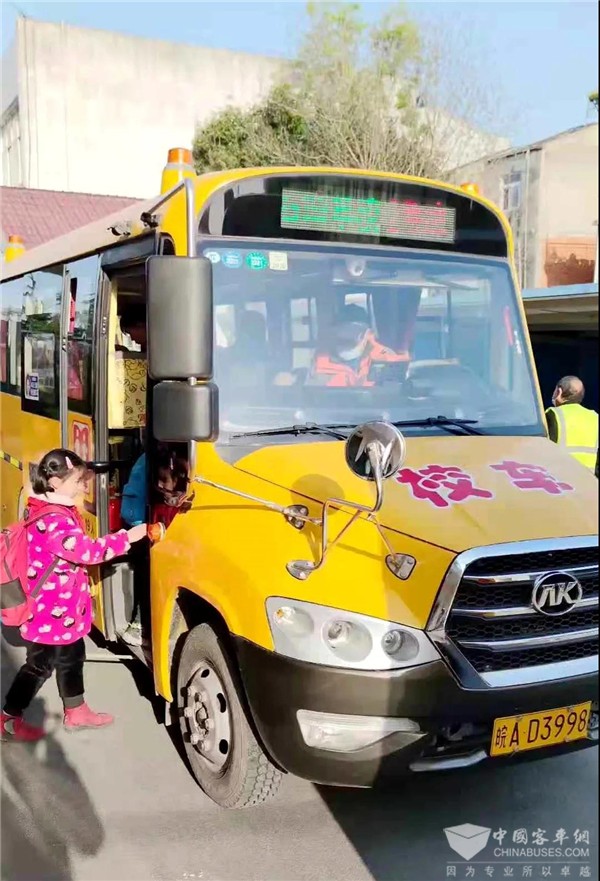 Committed to safeguarding school children's safety on the road, Ankai boasts a wide spectrum of school buses measuring from 5.5-meter to 11-meter in length. With their unique designs, meticulous attention to details, high safety standards, high environmental friendliness and more travel comforts, they enjoy great popularity in the school bus market.
In recent years, Ankai has introduced facial recognition systems, infrared ray temperature checking systems, ultraviolet ray sanitizing systems, air duct sanitizing systems and ventilation systems on school buses.
Source : www.chinabuses.org
Editor : Mark
Tags: Ankai school bus