35 Units Foton AUV Intercity Buses Arrive in Ma'anshan for Operation
May 06,2021
Recently, 35 units Foton AUV intercity buses were officially handed over to Ma'anshan Tianma Transportation Group (hereafter referred to as Ma'anshan Tianma) for operation.
As the leading bus operator in the city, Ma'anshan Tianma has maintained a fast growing momentum in recent years. By introducing Foton AUV BJ6906 intercity buses, the company aims to fully prepare itself for the growing demand for intercity transportation services.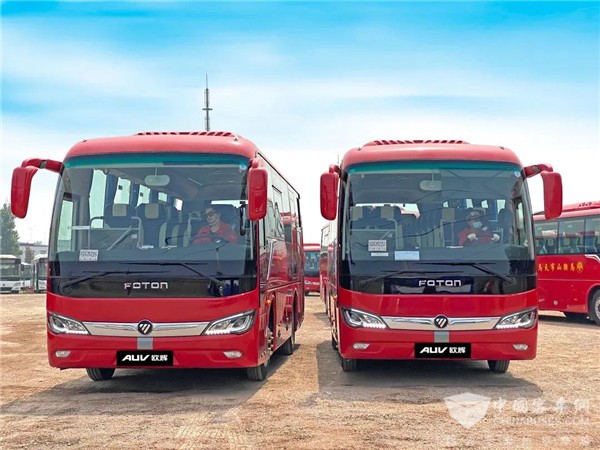 With luxury interior furnishings, Foton AUV BJ6909 intercity bus has added special pads on each passenger seats, which make traveling more comfortable for passengers. With USB portals, passengers can recharge their electronic gadgets anytime they want. Bus drivers enjoy a more comfortable working environment thanks to the intelligently controlled AC system and self-adaptable massage driver's seat.
With a strategic location, Ma'anshan in Anhui province enjoys large numbers of inbound and outbound passengers and boasts hundreds of intercity passenger transportation routes. By deepening its cooperation with Foton AUV, the company aims to build a greener and more efficient public transportation network in the local market.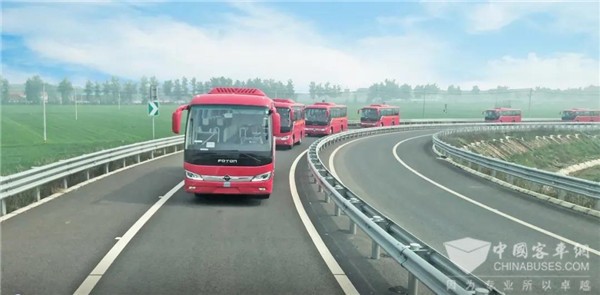 Source : www.chinabuses.org
Editor : Lucy
Tags: Foton AUV Intercity Buses