Foton AUV BJ6996 and BJ6766 School Buses Make Their Debut in Changsha
April 15,2021
On April 10, Foton AUV's new generation school buses, BJ6996 and BJ6766 officially made their debut in Changsha, the provincial capital of Hunan province. BJ6996 can have 56 or 51 seats on board while BJ6776 can mount 42 seats at most. Both are equipped with Yuchai engines with National VI Emission Standards. By successfully cutting their body weights, they cut their fuel consumption by over 10%.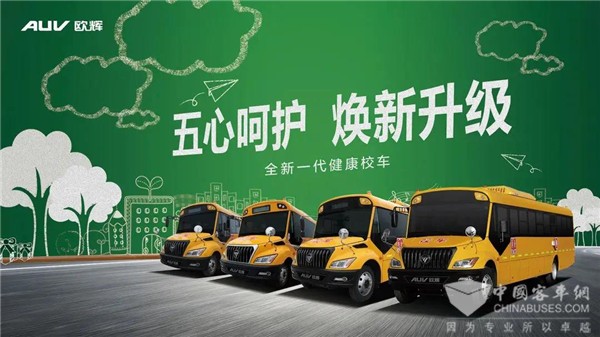 Laying paramount emphasis not only on children's travel safety, but also on their health, the two new school buses have made several technological breakthroughs and are equipped with such advanced technologies as LDWS (lane deviation warning system), automatic braking system (ABS), emergency anti flat tyre device, panoramic view mirrors, front & rear anti-collision radar systems. In addition, they adopt high-strung steel body structures and have safety exits and more resilient front & rear bumpers.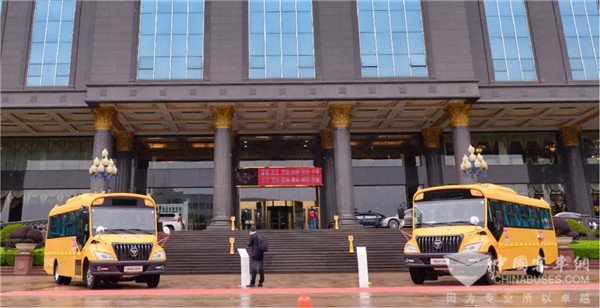 On board, the two new school buses use more environmentally-friendly interior materials, ultra-violet ray disinfection lamps, washing-free disinfectant, roof windows, temperature measurement systems, etc.
For school bus operators, BJ6996 and BJ6766 are ideal choices as they help them further cut their fuel costs and maintenance costs. They are set to becoming trend-setters for the school bus market.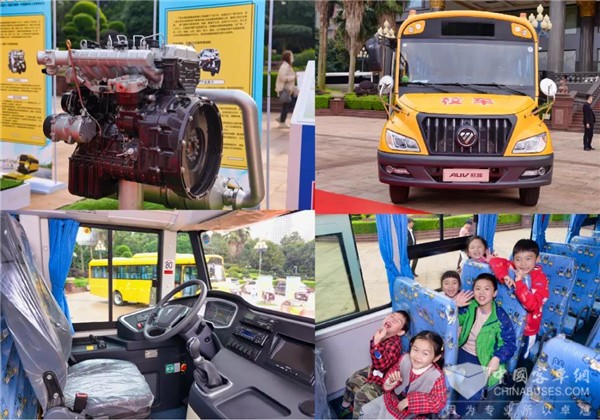 Source : www.chinabuses.org
Editor : Lucy
Tags: Foton AUV school bus