China Higer Bus KLQ6128 Held Tour Exhibition in Russia
April 09,2021
At the beginning of the second half of 2020, Higer and dealers jointly held a tour exhibition of the new flagship model KLQ6128 with the whole tour distance of 18141KM in major Russian cities.
In July, starting from Vladivostok, the central city of Russia's Far East, under the cold climate in the Far East, Higer brand-new model KLQ6128 was driven safely to the Altai district in Southern Russia after bypassing the beautiful and quiet Baikal Lake. After a transient exhibition, the new model was driven forward the Northern Russia with abundant resources in oil and mineral again. With the beautiful winter scenery along the Volga River, like a fearless warrior, the brand-new 6128 model ignored the harsh road conditions along the way and the test of alpine climate, and calmly arrived in Moscow, which explains the Higer high-quality manufacturing technology.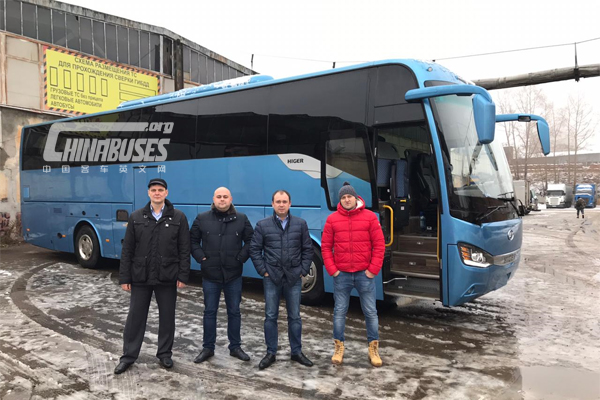 The main purpose of this exhibition is to test the newly launched flagship high-end tourist bus KLQ6128 for its endurance of the formidable natural conditions and terrible road conditions in winter in Russia. Therefore, the Higer and local dealers in Russia fully investigated all performances of the brand-new 6128 in the harsh environments, and focused on the various functional system performances of vehicles.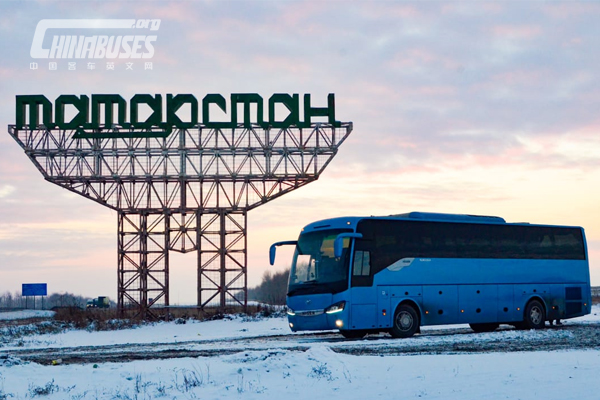 During the tour exhibition, the whole new generation KLQ6128 was exhibited for all end customers and the new 6128 was exhibited in more than 100 regions in 25 major Russian cities during the three-month exhibition tour. Besides, many companies are loyal users of Higer. For the high inventory of Higer buses in Russia, clients showed extremely high interest in new products. Client participating in the exhibitions also gave good appraisals of the newly designed and upgraded MGA03 seat and the comfort of the front independent suspension. While the newly launched pneumatic power shift structure, integrated multi-function steering wheel and modern LED combination headlights ensure the driver's driving safety better, they also strive to create a comfortable and safe driving space for drivers. The brand-new design integrating the refrigerator into the instrument panel and LED interior light set meets the comfort of passengers' riding experience to the largest extent. Meanwhile, clients were fond of the upgrade design of the fuel tank capacity and many practical functions, such as openable front wall and others. Besides, numerous exhibitors stated the procurement intentions with Higer during the exhibition tour.
Source : www.chinabuses.org
Editor : Higer
Tags: Higer,KLQ6128,Russia