Golden Dragon Awarded " Philippines Star of China Buses 2021"
March 25,2021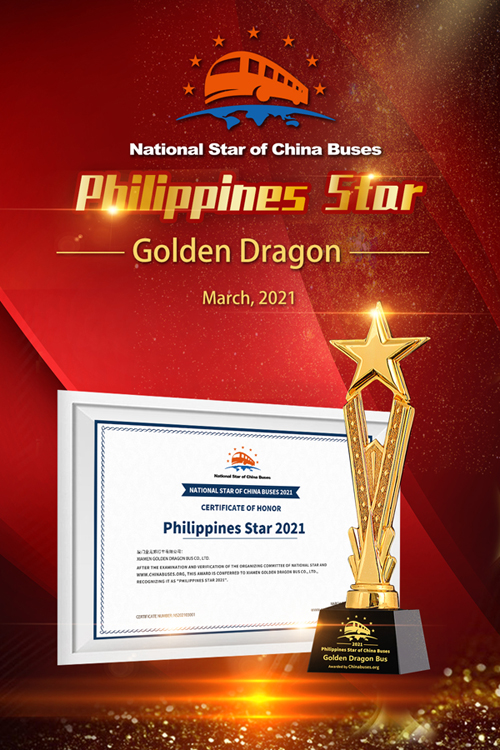 Trust builds on cooperation and friendship grows on buses. Golden Dragon, one of the leading bus makers in China, has so far had close cooperative ties with Cross Country Motors, a bus dealer in Philippines, for over 18 years.

Back in 2003, buses made by Japan and South Korea took the whole bus market in Philippines. As a newcomer, Golden Dragon was confronted with a host of challenges and difficulties. It was finally chosen by Cross Country Motors after thorough investigations and several rounds of talks. The two parties soon signed an agreement for exclusive distribution.
Later, Golden Dragon worked closely with its dealer in Philippines, conducting market surveys, doing research on local laws and regulations, making comparisons with different bus products, rolling out buses for trial operation, and making gradual improvements, etc. Step and step, Golden Dragon gained a strong foothold in the country and drive away all the prejudices local people had on buses made in China. With higher quality bus products and highly competitive prices, Golden Dragon has long become a well-known bus brand among bus operators and people in Philippines.
According to Cross Country Motors, it chose Golden Dragon because the bus maker had a wide spectrum of high-quality bus & coach products and advanced technologies. Since then, Golden Dragon has been deepening its cooperative ties with Cross Country Motors and has been regarded as a lasting trade partner by the bus dealer.
Currently, Golden Dragon light buses, city buses, travel coaches and other types of vehicles can be readily seen on the roads in Philippines.
To better serve its customers, Golden Dragon has been holding pre-sale evaluations and drivers' training sessions and carrying out spare parts supply and after-sales service programs with local customers, whose concerns have always been immediately addressed.
So far, the number of Golden Dragon buses & coaches in operation in Philippines has exceeded 3,500 units. "We will continue to strengthen our cooperation with Golden Dragon to build better public transportation networks in Philippines", says a person-in-charge from Cross Country Motors.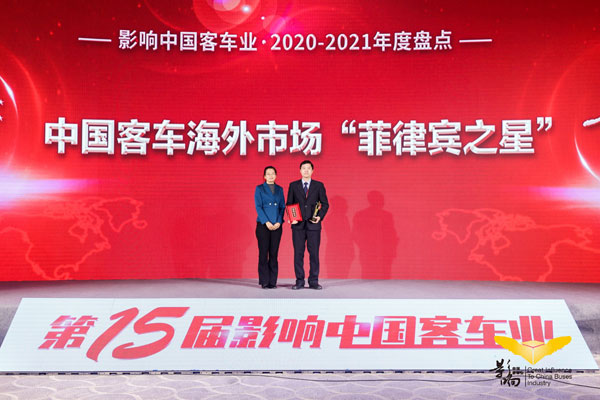 Chinabuses.org, a bus industry news portal established in 1999, now boasts a readership across the globe. It has now become an important window for bus & coach operators in nearly 200 countries and regions to know Chinese bus & coach brands.
Playing a pivotal role in promoting the internationalization of Chinese bus brands, Chinabuses.org aims to help Chinese bus makers achieve more sustainable development in their overseas marketing and thus enhance their overall competitiveness in the global market.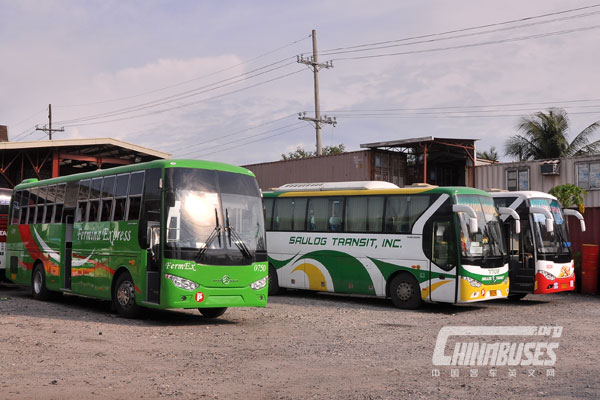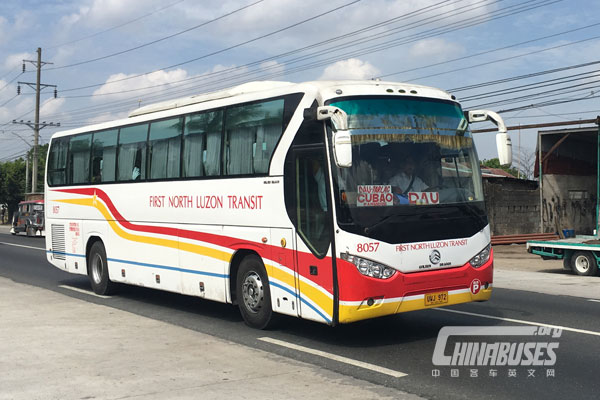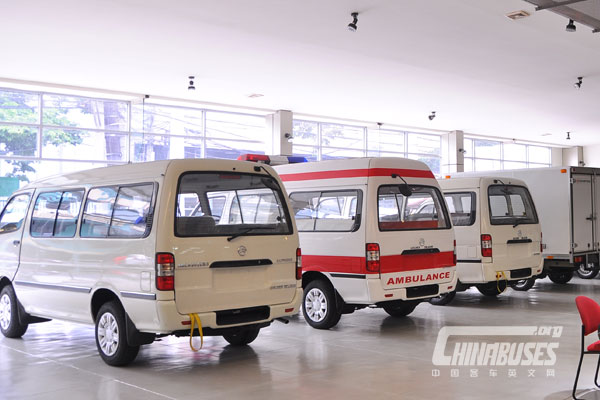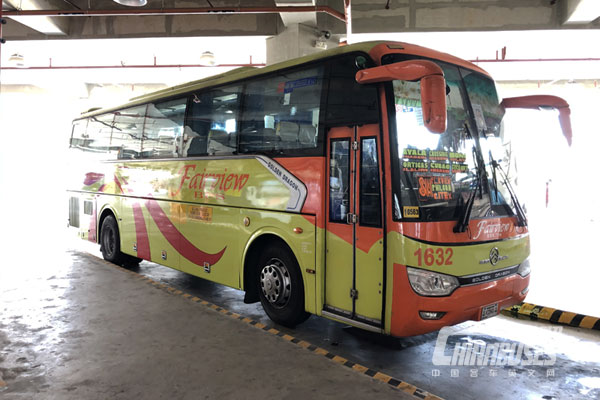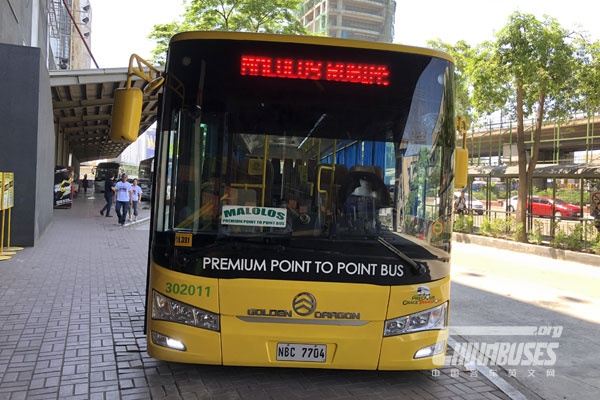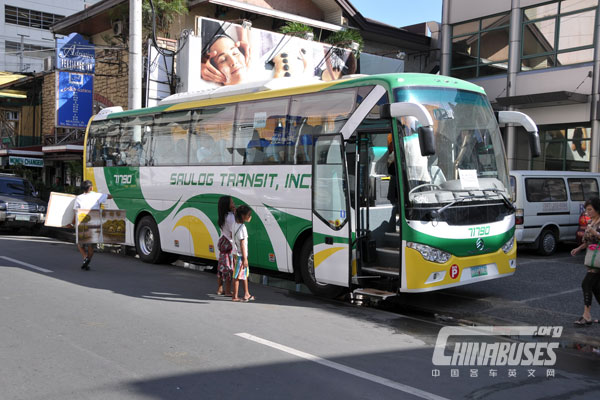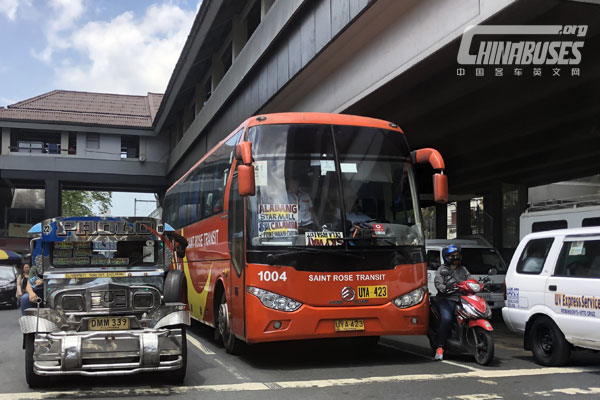 Source : www.chinabuses.org
Editor : Lucy
Views:6742
Poster Press to save or share