Yinlong Electric Buses Powered by Lithium Titanate Batteries Delivered to Abu Dhabi for Operation
March 04,2021
On March 3, a batch of Yinlong electric city buses powered by lithium titanate batteries were officially handed over to Abu Dhabi, the capital city of the United Arab Emirates (UAE) for operation. As the first batch of fast recharging LTO city buses, they will soon provide safer and more environmentally friendly transportation services for local passengers.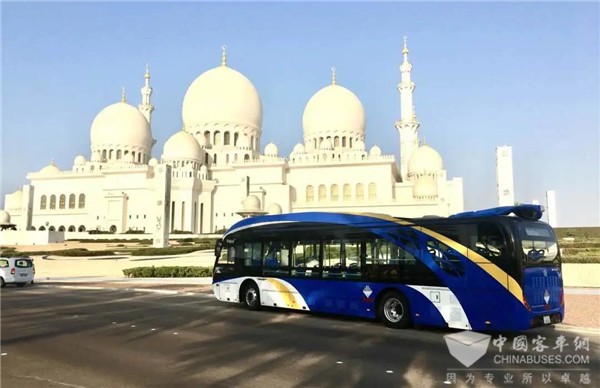 As one of the major oil exporters in the world, UAE has been strengthening its efforts to cut its carbon emissions and aims to increase the percentage of clean energy consumption to 21% of its total energy consumption by the end of this year. To achieve this ambitious goal, UAE-based Al-Fahim Global Automotive Electric Corp. has established strategic cooperative ties with Yinlong and has been actively promoting Yinlong's fast recharging LTO city buses.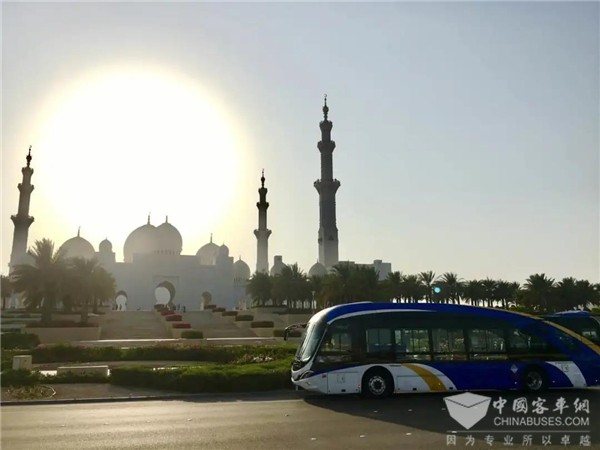 "We are pleased that we can promote the commercial operation of Yinlong LTO city buses and we expect dramatic improvements in our public transport networks", said Mr. Ahmed Abdul Jalil Alfahim, president of Al-Fahim Global Automotive Electric Corp.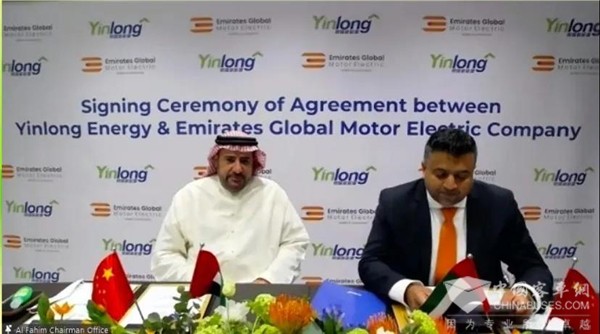 After getting recharged in just 20 minutes, Yinlong LTO city bus works smoothly in extremely harsh conditions and readily adapts to the harsh weather conditions in Abu Dhabi. In summer in 2020, Yinlong electric city bus successfully went through a three-month trial operation, fully demonstrating its high reliability even though the temperature rose to 55℃. In addition, the bus passed a series of stringent tests, showcasing its high safety standards.
As Yinlong electric bus can get power refill in a much more efficient manner, it does not require many recharging posts and thus helps bus operators cut operation costs. "We firmly believe that Yinlong buses will bring revolutionary changes to our public transport networks", said a person-in-charge from Al-Fahim Global Automotive Electric Corp.
"The operation of our electric buses in Abu Dhabi will have a huge impact on our globalization drive. We are excited that we could play a part in helping UAE and other countries across the globe combat global warming", said Lai Xinhua, president of Yinlong.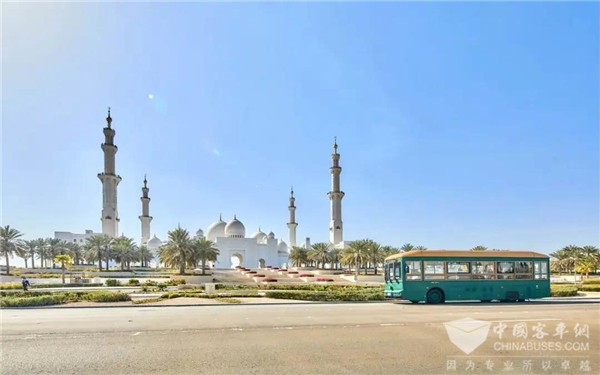 Source : www.chinabuses.org
Editor : Lucy
Views:9652
Tags: Yinlong electric bus Lithium Titanate Battery China buses
Poster Press to save or share