Zhongtong Actively Promotes Commercial Operation of Hydrogen Fuel Cell Buses
February 23,2021
In September, 2020, China's five state departments jointly released hydrogen Fuel Cell Vehicle Demonstration Operation Notice, clearly indicating its determination to support the commercial operation of fuel cell vehicles. Since then, some cities across China, such as Suzhou, Foshan and Zhoushan, have been working hard to put more hydrogen powered vehicles on their road. On February 1 this year, China's first hydrogen powered community was established in Foshan, marking a big step forward for the commercial utilization of hydrogen energy.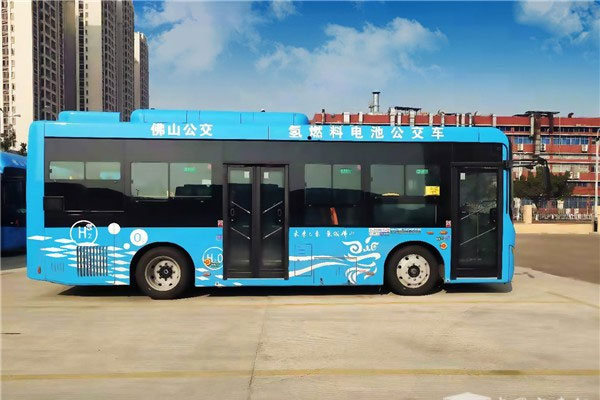 As one of the leading players in China's fuel cell bus industry, Zhongtong recently put 20 units hydrogen fuel cell buses (H520A/B and H590A/B) into service in Gaoming District, Foshan. Measuring 8.6 meters in length, the hydrogen fuel cell bus has further cut its weight and thus achieves higher energy efficiency. Equipped with long-distance monitoring system, all buses are constantly monitored, giving bus operators full knowledge of their exact location and battery temperatures.
In Zhangjiakou, the co-host city of Beijing 2022 Winter Olympic Games, hydrogen fuel cell buses have become a part of many people's daily lives. Not long ago, Zhongtong successfully secured an order of 40 hydrogen fuel cell buses from the city, making full preparations to serve athletes and local residents.
With a refill of hydrogen in just ten to fifteen minutes, Zhongtong hydrogen fuel cell bus is able to drive 350 kilometers continuously. Generating only water while in operation, it is truly environmentally friendly.
Source : www.chinabuses.org
Editor : Lucy
Views:7106
Poster Press to save or share