Nanjing Golden Dragon 12-meter Electric City Buses Arrive in Ecuador for Operation
December 14,2020
Mavesa Group, as one of the largest auto dealers in Ecuador, used to sell Hino trucks, buses and Citroën passenger cars. In 2018, the group established business contacts with Nanjing Golden dragon Bus Co., Ltd. ("Nanjing Golden dragon" for short). One year later, it introduced the bus maker's electric city buses and coaches to Ecuador. In the same year, its president visited Nanjing Golden Dragon and signed an exclusive agency agreement with the bus maker.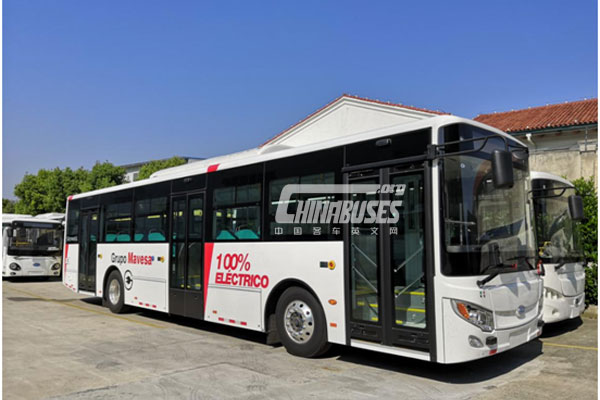 Mavesa Group's Business Director, together with the major leaders from eight bus operators from Ecuador paid a special visit to Nanjing Golden Dragon in 2019, expressing their purchase intentions.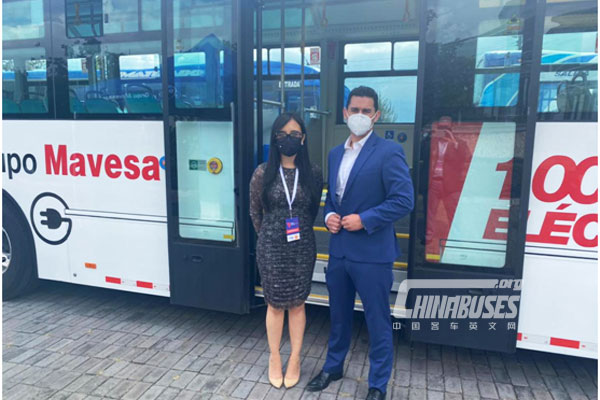 In 2020, a 12-meter Nanjing Golden Dragon electric city bus arrived in Ecuador. Mavesa Group held a series of promotional activities in Quito, the capital of Ecuador, attracting keen interest from various media and bus operators. Equipped with batteries independently developed by us, powerful electric motor and ZF axle, the bus fully meets the local operation requirements and enjoys a fast growing popularity.
Currently, Mavesa Group is in discussion with Nanjing Golden Dragon for distributing Skywell ET5 SUVs and is soon to introduce the prototype vehicle.
Source : www.chinabuses.org
Editor : Lucy
Views:9167
Poster Press to save or share