75 Units Dongfeng Chaolong School Buses to Arrive in Mongolia for Operation
December 11,2020
On December 9, 75 units Dongfeng Chaolong school buses embarked on their journey to Mongolia.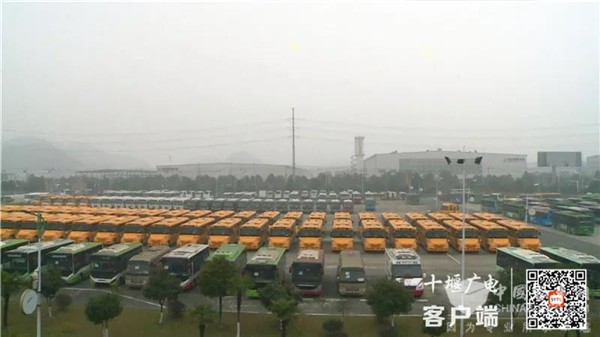 Manufactured by Dongfeng Special Vehicle (Shiyan) Bus Co., Ltd., the school buses are extremely eye-catching. They are equipped with a host of advanced technologies, including ABS, disc braking systems, automatic fire extinguishers at their engine cabins.
Fully compliant with school bus operation standards in Mongolia, they will be immediately put into operation after their arrival and provide more convenient services for school kids. With more comfortable seats, each bus is able to load 24-43 passengers.
As one of the key players in China's bus industry, Dongfeng is committed to developing school buses with higher safety standards and higher energy efficiency and thus providing greener and more comfortable travel services for school children.
Source : www.chinabuses.org
Editor : Lucy
Views:8009
Tags: Dongfeng Chaolong school bus Mongolia
Poster Press to save or share