Yinlong Presents Lithium Battery Safety and Innovation Solutions at IALTA International Automobile Innovation Conference
December 02,2020
On November 27, IALTA International Automobile Innovation Conference was held in Taizhou, Zhejiang province. Over 500 experts and industrial insiders from Europe, North America and Asia attended the conference. On the conference, Yinlong was invited to share its insights on the application of lithium batteries and the safety, reliability and innovative technologies of power batteries and power storage systems.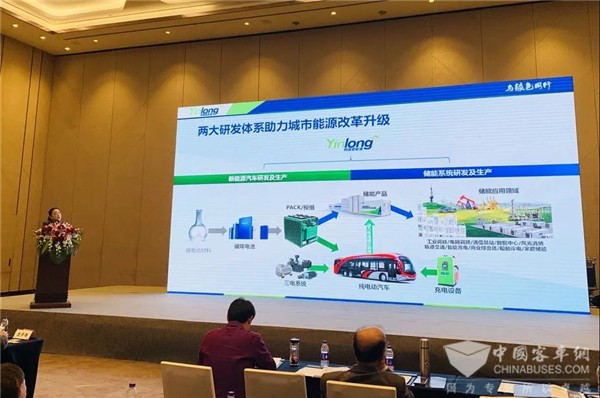 Wang Hongxia, vice president of Yinlong delivered a keynote speech on Lithium Titanate Batteries and Their Applications at the conference. According to her, Yinlong has been strengthening its efforts on developing lithium batteries and improving their overall safety standards. Yinlong lithium titanate batteries, with unparalleled safety standards, have been widely used to power vehicles and store energies with consistently impressively performances. Having gone through a number of stringent tests, they have proved their high reliability.
Entering a transitional period, the global auto industry is now embracing new energies, light-weight materials, digital technologies and artificial intelligence. As one of the key players in the auto industry, Yinlong is committed to making technological breakthroughs and helping build greener cities.
Source : www.chinabuses.org
Editor : Mark
Views:5205
Tags: Yinlong lithium battery
Poster Press to save or share