Asiastar Buses to Arrive in Congo for Operation
November 20,2020
Recently, a batch of Asiastar buses, YBL6120, embarked on their journey to Congo.
With many customized features to suit local operation conditions, Asiastar YBL6120 bus has its engine mounted in the front and delivers an impressive 320 horsepower. With even higher maneuverability, the bus achieves greater reliability and higher passenger loading capacity, helping bus operators significantly cut their operation costs.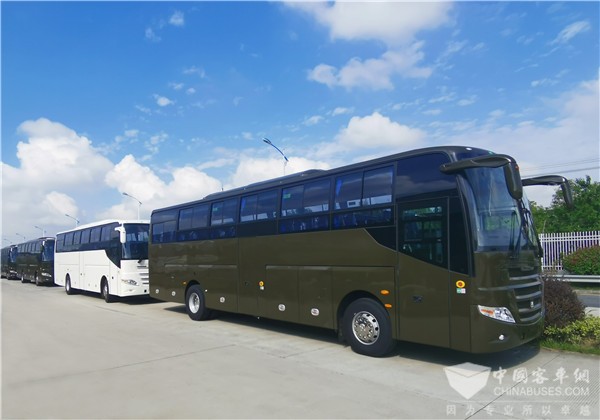 Designed for long-distance passenger transportation, Asiastar YBL6120 bus boasts a luggage cabin of 11 cubic meters and a oil tank of 600L. After a refill, it is able to drive over 1,500 km.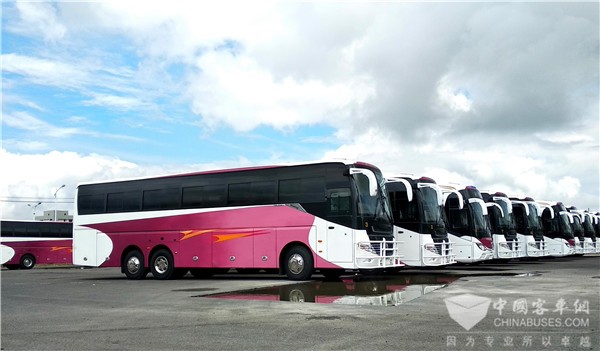 Generating a lower level of noise, the bus offers passengers with more comfortable seats and has water cup holders and USB portals at the back of each seat.
So far, Asiastar buses have already made their way to many countries in African continent, including Congo, Angola, Nigeria, Tanzania, Zimbabwe, Zambia, Côte d'Ivoire, Uganda, Burkina Faso. Acting as a bridge to connect China and African continent, they have been providing much more travel convenience to local residents.
Source : www.chinabuses.org
Editor : Lucy
Views:11299
Tags: Asiastar Congo China buses
Poster Press to save or share