Golden Dragon Bus Exports Maintained a Robust Growing Momentum
October 16,2020
In the first three quarters, Golden Dragon's export volume of buses & coaches exceeded 4,000 units. Despite the severe impacts of COVID-19, the bus maker managed to secure major bus orders from a number of countries across the globe. In September alone, its secured orders worth 22.77 million USD. In addition, its export volume in the third quarter this year jumped by 260% compared with that in the second quarter.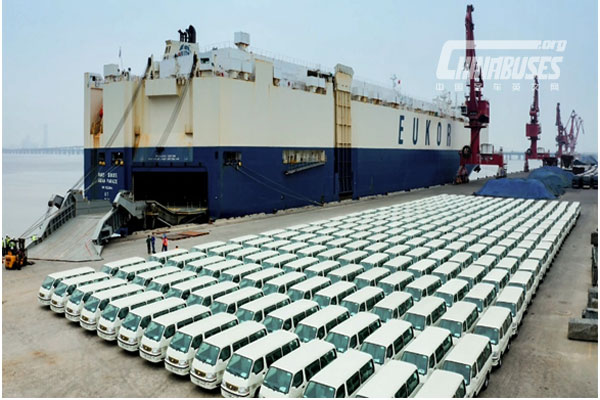 1,000 Units Golden Dragon light bus Ready for Shipping
"Due to the strict lockdown measures implemented by many countries, we have been facing unprecedented challenges in our overseas market. Accordingly, we have made several adjustments in our overseas marketing", said An Min, General Manager of Golden Dragon International Trading Company. While taking all possible measures to contain the virus, the bus maker has made sure that all after-sales services have been carried out smoothly. In Peshawar, Pakistan, Golden Dragon held a series of training sessions and conducted trouble-shooting work for the newly introduced hybrid buses in the city. Golden Dragon after-sales service team traveled to Kazakhstan in earlier February to ensure the smooth operation of all buses on the BRT lines in the country.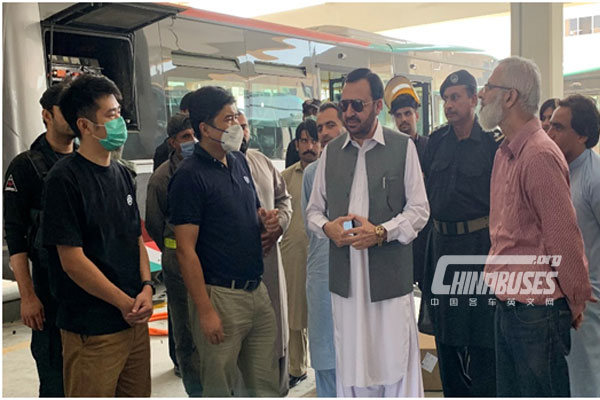 The Transport Minister of Pakistan on A Tour in Peshawar on a BRT Project
While strengthening its after-sales services, Golden Dragon has also been making relentless efforts to diversify its product line, innovate its marketing strategies and upgrading its technologies. In addition, by taking full advantage of the internet, it has been improving its online services and providing long-distance diagnostic services for its customers.
After delivering 60 units 18-meter BRT buses to Kazakhstan, Golden Dragon will export 150 units BRT buses (in KD form) to Alma-Ata, the largest city in the country.
In Egypt, Golden Dragon delivered 1,600 units light buses earlier this year. It then successfully secured a major order of 2,000 units light buses, setting a new record in its history. After making its entry to the country in 2010, the number of Golden Dragon buses & coaches operating in Egypt is now approaching 30,000 units, becoming one of the leading bus brands in the local market.
In Ghana, Golden Dragon beat all other 16 rivals and won an order of 120 units school buses this year.
In Israel, the number of Golden Dragon buses & coaches in operation has exceeded 1,500 units, ranking the first place in the country's bus market. On the back of its state-of-art technologies, such as ITS, the bus maker provides more travel comforts and convenience to local citizens.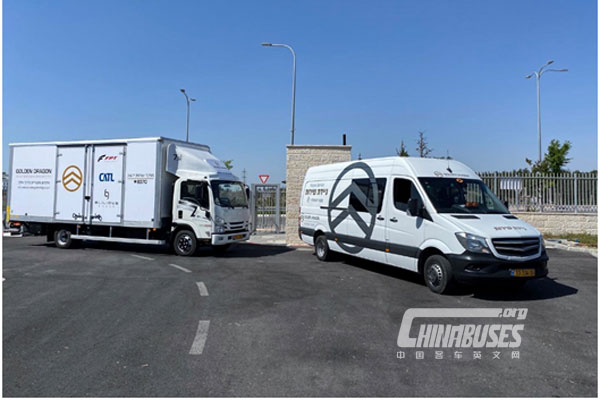 Golden Dragon's Special Maintenance Vehicles in Israel
Golden Dragon is fully committed to providing more convenient and more comfortable travel services for people across the globe. In addition, it has been seeking new ways to localize its products, its production and its marketing to better suit customers special needs and requirements. Take Egypt for example, Golden Dragon has introduced a special engine on its light bus to suit the local fuels. The bus maker has also conducted a number of trial tests in Kazakhstan before putting its buses into commercial operation. In Israel and Pakistan, Golden Dragon has delivered newly developed hybrid buses to provide greener travel services for local passengers and help its customers upgrade their public transport network.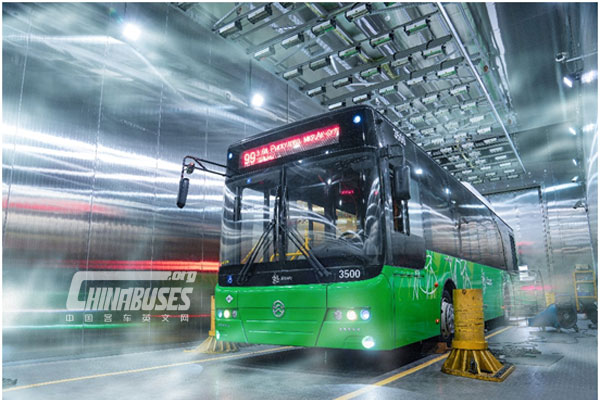 Golden Dragon Buses in Trial Operation in Kazakhstan
So far, Golden Dragon has built its CKD factories in Philippines, Malaysia, Indonesia, Kazakhstan, Ethiopia, Tunis, Nigeria, etc., further strengthening its presence in the local market. It has set up its branch in Russia and has established long-term cooperative ties with over 100 overseas bus dealers.
Source : www.chinabuses.org
Editor : Lucy
Views:5353
Poster Press to save or share