Dongfeng Cummins Donates PPEs to Kindergartens in Checheng
September 22,2020
On September 5, Dongfeng Cummins donated 22 thermometers, 22 sanitation robots and other PPE (personal protection equipment) to No.1 and No.2 Kindergartens in Checheng, Hubei Province. Over 30 volunteers led by Li Huapeng, Secretary of Dongfeng Cummins CPC Committee, offered volunteering services.
Dongfeng Cummins is committed to improving public welfare. In February this year when COVID-19 broke out in Hubei, Dongfeng Cummins donated one million RMB and 22 air sanitation machines to Xiangyang Hospital of Integrated Chinese and Western Medicines.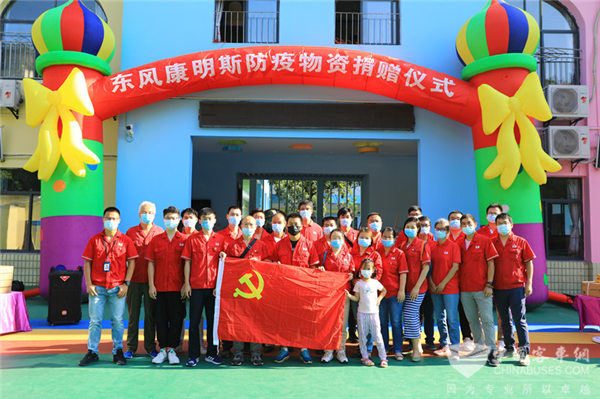 On May 17, it donated 6,000 facial masks, 96 sanitizers, 20 thermometers and 300 bottles of rubbing alcohol, etc. to Dongfeng Secondary School in Xiangyang.
As a socially responsible enterprise, Dongfeng Cummins has already donated 4.5 million RMB to those students with financial difficulties in schools, helping them complete their studies.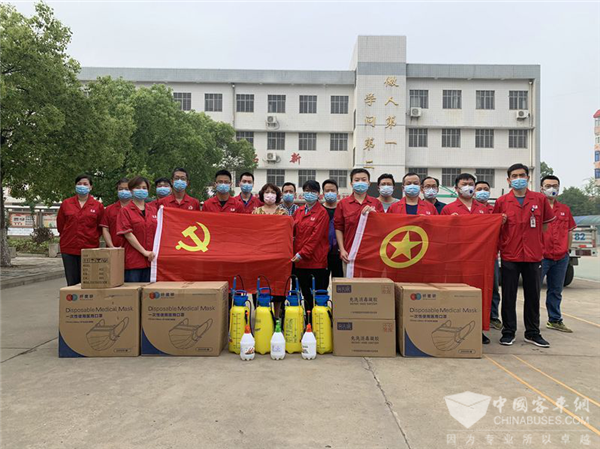 Source : www.chinabuses.org
Editor : Mark
Tags: DCEC Dongfeng Cummins engine