King Long Delivers 449 Units Intelligent School Buses to Saudi Arabia
July 31,2020
On July 30, 449 units King Long intelligent school buses were shipped to Saudi Arabia for operation. After their scheduled arrival in late August, they will be immediately put into operation to serve students in the country.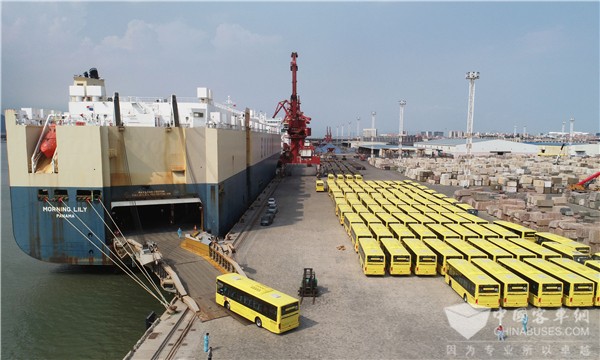 King Long intelligent school bus tailor-made for Saudi Arabian customer is equipped with a host of advanced technologies, including a monitoring system, a front anti-collision alarming system, a lane deviation alarming system, radar alarming systems on the four sides of the vehicle, a bus driver monitoring system which effectively deters drivers from smoking, making phone calls and fatigue driving,
Despite the huge impact of COVID-19 pandemic, King Long delivered 869 units luxury coaches to Saudi Arabia earlier this year. The bus maker also provided online quality check and cloud services for its customers from Saudi Arabia.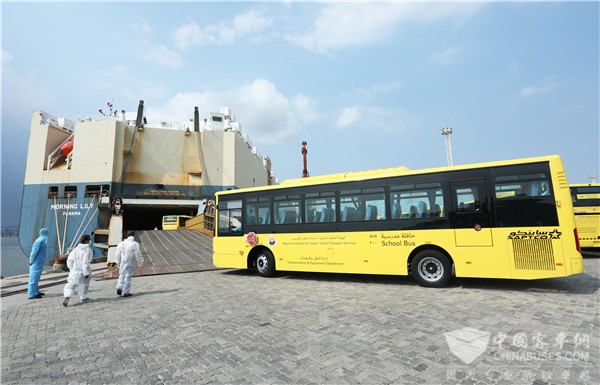 Since 2015 when 1,140 units King Long school buses arrived in Saudi Arabia for operation, King Long school buses have well stood the test of the time and all have been working smoothly in extremely harsh working environment.
King Long officially entered Saudi Arabia in 2004. So far, it has already established a solid reputation in the country with almost 8,000 units King Long buses & coaches in smooth operation.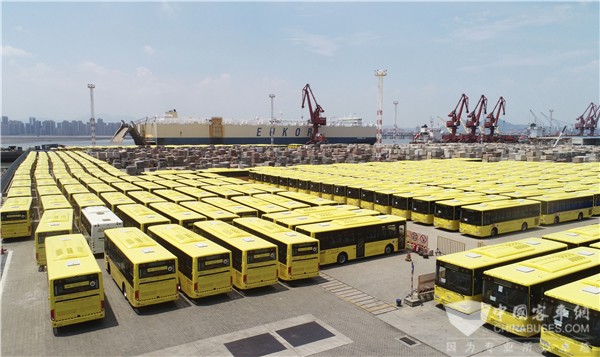 Source : www.chinabuses.org
Editor : Lucy
Views:6329
Tags: King Long Saudi Arabia school bus
Poster Press to save or share