Sunlong Autonomous Driving Bus on Trial Operation on Open Road
July 14,2020
On July 10, Sunlong autonomous driving bus was put on trial operation on the open roads in China (Shanghai) Internet-connected Vehicle Pilot Operation Area. The vehicle also obtained Shanghai's first certificate for internet-connected buses.
Measuring 12-meter in length, Sunlong autonomous driving bus has 23 seats and is able to load a maximum of 79 passengers. Driving at a constant speed, the bus can drive over 500 km continuously.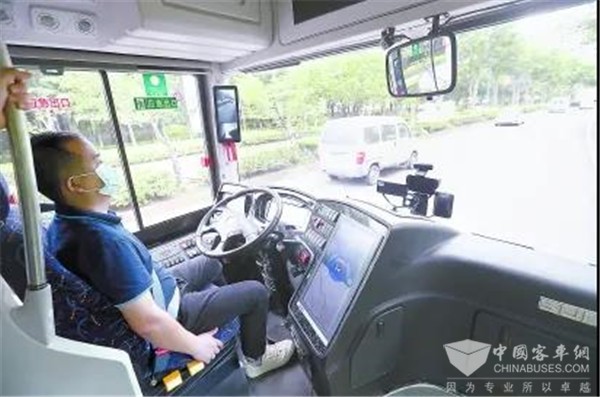 Equipped with over 20 advanced AI technologies, such as bio-recognition, behavioral recognition, and autonomous driving, Sunlong autonomous driving bus has its operation status monitored in real-time, ensuring its safe and smooth operation and providing greener and more comfortable travel experiences for passengers.
According to Sunlong, its autonomous driving bus will be put on trial operation with passengers on board in the near future.
Source : www.chinabuses.org
Editor : Mark
Views:8132
Poster Press to save or share