King Long Group Export Volume Exceeded 7,500 Units from January to April,2020
May 09,2020
According to the latest statistics, King Long Group exported over 7,500 units buses & coaches from January to April this year, up by over 40% year on year.
After the outbreak of COVID-19, King Long Group has taken a number of effective measures to ensure the smooth operation of its production bases and strengthen its marketing efforts both at home and abroad. After restoring its production, it has managed to roll out urgently needed negative pressure ambulances, buses for one-stop health-check services, driverless sanitizing vehicles, etc., all of which have made tremendous contributions in the fight against the virus.
On April 30, King Long Group convened a meeting, analyzing its performance in the first quarter of the year and formulating sustained measures to prevent the spread of the virus. At the meeting, Jie Siyu, Vice President of King Long Group, stressed that the bus maker will adhere to its development strategies and roll out a series of measures to ensure its continued growth both at home and abroad.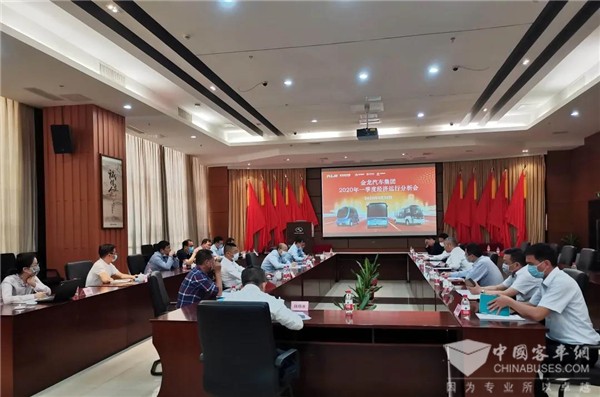 Source : www.chinabuses.org
Editor : Lucy
Views:4776
Tags: King Long Group export volume
Poster Press to save or share