Sunlong Electric Buses on Display in Linfen,Shanxi Province
November 20,2019
On November 6 and 7, 2019 My Bus & My City, a public event jointly held by China's Ministry of Transport & Transportation, the Transport Bureau of Shanxi Province, Linfen People's Government and China Transport News, officially entered Linfen city.
Under the witness of over 300 people from the transportation sector and the media, Linfen Public Transport made an official vow to further promote green public transportation and provide more travel convenience for local citizens. Sunlong electric buses were put on display, attracting wide media and public attention.
As early as 2016, Linfen city introduced a number of electric buses and launched a host of measures to improve its public transport networks. Currently through the electronic screens mounted at bus stations, passengers can easily find information about the whereabouts of buses. The bus route No.10 was voted as one of the Top Ten Best New Energy Bus Route in China in 2018.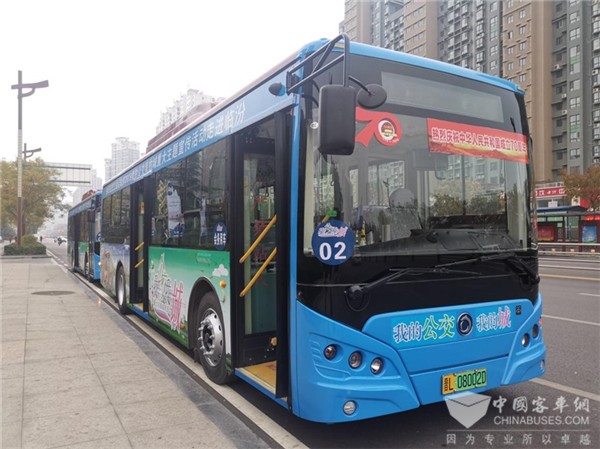 Source : www.chinabuses.org
Editor : Mark
Views:5686
Tags: Sunlong electric bus
Poster Press to save or share