King Long Maintained a Fast Growing Momentum in Overseas Expansion
February 14,2019
In 2018, China's buses maintained a fast growing momentum in the overseas market. For the whole year, a total number of 56,864 units buses were exported with a total export revenue of over 2.3 billion USD, up by 10.43% year on year.
King Long, as one of the pioneers in the overseas expansion, further solidified its position in the international bus market and delivered a particularly impressive performance. For the whole year, the bus maker sold 10,058 units mid- and large-sized buses & coaches abroad with a total value of over 250 million USD. Its export volume and export value jumped by 22.49% and 24.99% year on year respectively.
In February, 2018, 56 units King Long double-deckers were delivered to their customers in Kuwait, making the bus brand's first entry into the country. In March, 150 King Long luxury coaches were shipped to Saudi Arabia for operation. For the whole year, the bus maker sold over 700 units buses to the country which now has nearly 6,000 units King Long buses & coaches in operation. In July, 82 units King Long buses arrived in UAE, Kuwait and Bahrain. In Thailand, King Long has been ranking the first place in its sales for many years.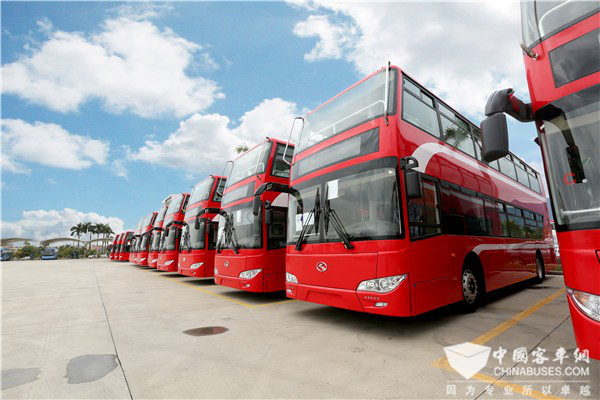 In some emerging markets, King Long's performance in 2018 was equally impressive. In October, 85 units King Long city buses and coaches arrived in Papua New Guinea, serving 2018 APEC Summit. In Philippines, Coasta Rica, Taiwan, Spain, Senegal, Bolivia and Chile, King Long also maintained its leading position in the market. In August, 34 units King Long buses arrived in Bolivia for operation.
In the field of light buses, King Long was the bellwether in Bolivia and Egypt with its export volume to the two countries reaching 3,459 units and 2,860 units respectively.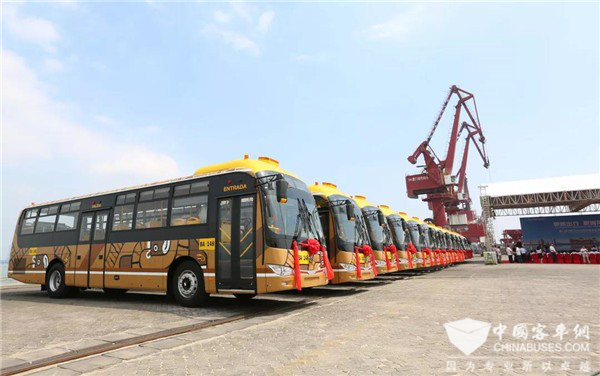 Since 2000, King Long has been committed to globalizing its brand. Through customized products and services and constant technological innovation, it has already established a solid presence in the global bus market. Having made its way to 136 countries and regions, King Long now boasts a total export volume of 100,000 units, ranking the first place among all bus brands from China in the market. Faced with many uncertainties in the market, "we will continue to strengthen our efforts in research & development and overseas marketing and speed up our globalization," said Simon Xie, the Director of Overseas Marketing of King Long.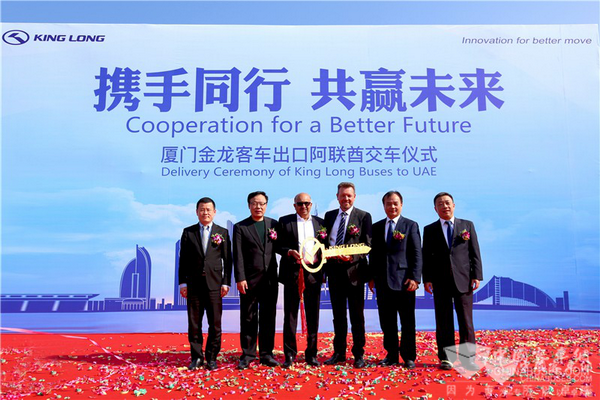 Source : www.chinabuses.org
Views:4874
Tags: King Long overseas market
Poster Press to save or share