Microvast Powered Electric City Buses Start Operation in Moscow
November 23,2018
Recently, the first batch of 53 units electric city buses powered by Microvast batteries officially started operation on bus route No.73 in Moscow, the capital city of Russia. Equipped with the advanced air-conditioning system, monitoring system, GPS, USB portal and Wifi hotspot, the electric bus is able to load 85 passengers.
Compared with those fossil-fuel powered city buses which have been playing a dominant role in Russian's urban public transport, the new electric city bus generates much less noise and achieves much higher environmental friendliness.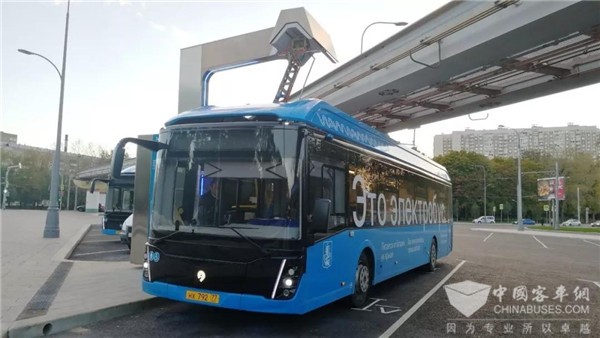 All the 53 units electric city buses are equipped with LpTO batteries manufactured by Microvast. Each bus can be fully recharged in just 15 minutes. With a pantograph on top, the bus require little space for recharging facilities.
Having endured the extreme cold in Harbin and Qiqihar in Northeast China, Microvast batteries won the heart of Kamaz and GAZ, the two leading auto maker in Russia. They also won recognition from Mosgotrans, a major bus operator in Moscow.
It is revealed that another batch of 50 sets of Microvast batteries will soon be delivered to their customer in Russia.(www.chinabuses.org)
Source : www.chinabuses.org
Editor : Ida
Tags: Microvast