49 Units Skywell Electric Buses Start Operation in Bangkok
November 01,2018
Recently, a total number of 49 units Skywell electric buses manufactured by Nanjing Golden Dragon Bus Co., Ltd. (hereafter referred to as Nanjing Golden Dragon). These vehicles are said to be the first batch of electric buses introduced by Thailand. It is also the first deal ever made between Nanjing Golden Dragon and bus operators from Thailand.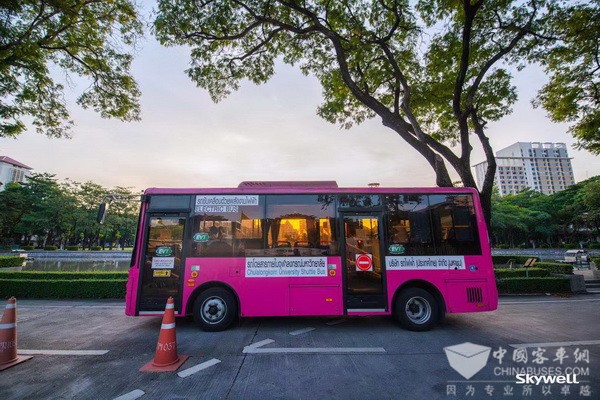 In July, 2017, Nanjing Golden Dragon officially established cooperation ties with some bus dealer in Thailand, aiming to expand its business in the Southeast Asian market. In less than six months, the bus maker secured a deal of 49 units electric buses from Thailand.
Since the end of last year, 34 units Skywell electric buses, all measuring seven meters in length, have been put into operation on the two campuses of Chulalongkorn University. The vehicle is able to accommodate 40 passengers at most and drive 300 kilometers continuously.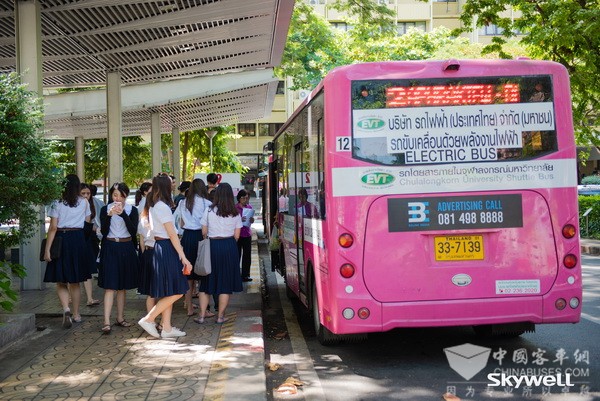 With a host of customized features, Skywell electric bus fully meets various requirements set by its customers. In addition, Nanjing Golden Dragon provides timely and efficient after-sales services to ensure the smooth operation of all its vehicles in Thailand.
Since 2017, Skywell electric bus has successfully made its way to Thailand, Philippines, Dominican, South Korea, India, Ukraine and Chile.(www.chinabuses.org)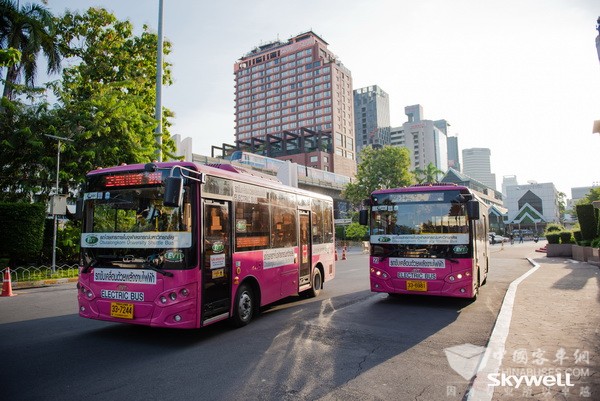 Source : www.chinabuses.org
Views:13367
Tags: Skywell
Poster Press to save or share