110,000 Units Dongfeng Vehicles Work Smoothly in Africa
September 11,2018
According to statistics released by Dongfeng, over 110,000 units Dongfeng vehicles, ranging from heavy-duty truck, medium trucks, light trucks, mini-trucks to special vehicles, are working smoothly in African continent.
According to Dongfeng Xiangyang Touring Car Co., Ltd., the company is racing against the clock to produce new city buses and chassis for its customer in Egypt.
As early as 2006, the company exported its first batch of buses to Egypt. Later, it set up cooperative ties with a local company and thus significantly increased its export volume to the country through CKD. So far, over 3,000 units Dongfeng buses have made their way to Egypt.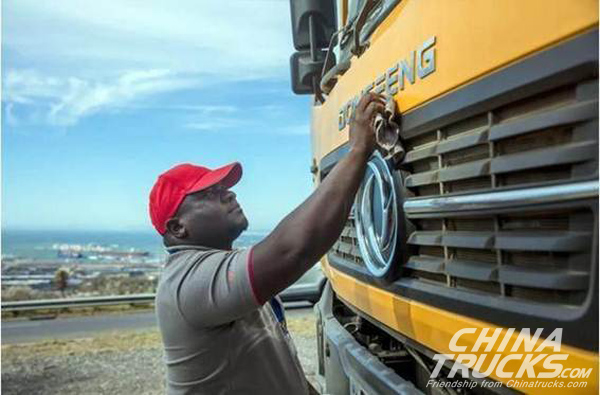 In addition, Dongfeng (Shiyan) Special Vehicle Co., Ltd. has exported a fairly large number of trucks for transporting water and garbage to Africa.
In 2014, Dongfeng Liuqi delivered 103 units Chenglong self-dumping trucks to its customer in Ethiopia.
Since the launch of Belt Road Initiative five years ago, Dongfeng has been gaining fast rising popularity in Africa. By strengthening marketing efforts and deepening its cooperation with African counterparts, Dongfeng Xiaokang boasts a sales volume of over 100,000 units mini-trucks in Algeria.
Dongfeng Commercial Vehicle Co., Ltd. has also rolled out more customized truck products to suit African customers' special needs and requirements.
In addition, the sales volume of Dongfeng medium and heavy-duty trucks in Africa has reached over 2,500 units, which have successfully made their way to a number of countries, including Senegal, Ghana, Mali, Congo, Cameron, Ivory Coast, Tanzania, etc.(www.chinabuses.org)
Source : www.chinabuses.org
Views:5451
Tags: Dongfeng Vehicles Africa
Poster Press to save or share