Foton AUV Fuel Cell Buses Serve UNDP Summer Camp
August 22,2018
Organized by United Nations Development Program (UNDP), the second summer camp themed with Future Leaders in Climate Change officially kicked off at UN Building in Beijing on August 14. 50 teenagers attended the summer camp. Three units Foton AUV 8.5-meter fuel cell buses were designated as the official vehicles for the event.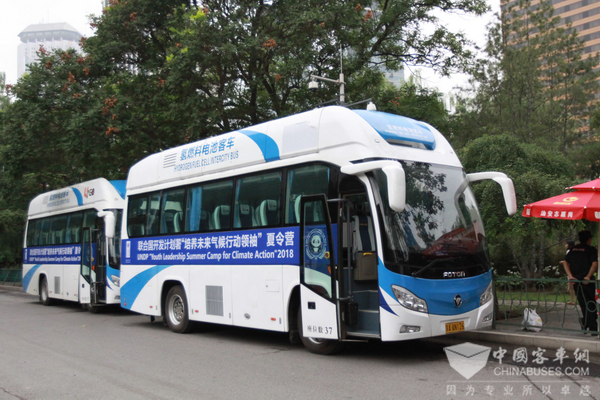 At the opening day of the summer camp, Zhang Wei, Chief Communication Officer (CCO) of UNDP China Office, expressed her grave concerns over the global climate change. She also told all members of the summer camp what each and everyone of them can do to make a small contribution to reverse the situation.
To combat such a huge challenge, China has already taken a number of effective measures, such as promoting the development new energy industry and utilization of renewable energy and new energy.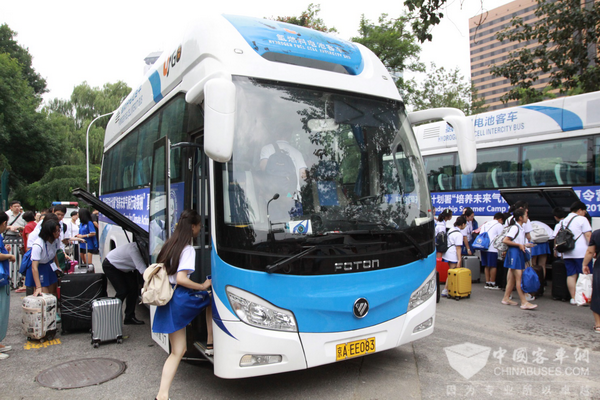 As a leading player in the new energy bus industry, Foton has been making relentless efforts in promoting environmentally friendly buses in the world. As early as 2006, it joined hands with Tsinghua University in developing fuel cell buses.
In 2014, Foton AUV successfully developed its second generation 12-meter fuel cell buses, which made several technological breakthroughs and overcame such problems as high production costs and short life expectancy of fuel cells. In 2016, Foton AUV's third generation 8.5-meter fuel cell bus made its debut and immediately won an order of 100 units, realizing commercial operation. In July this year, 49 units Foton AUV fuel cell buses were delivered to Zhangjiakou, which was the co-host city of 2022 Beijing Winter Olympic Games.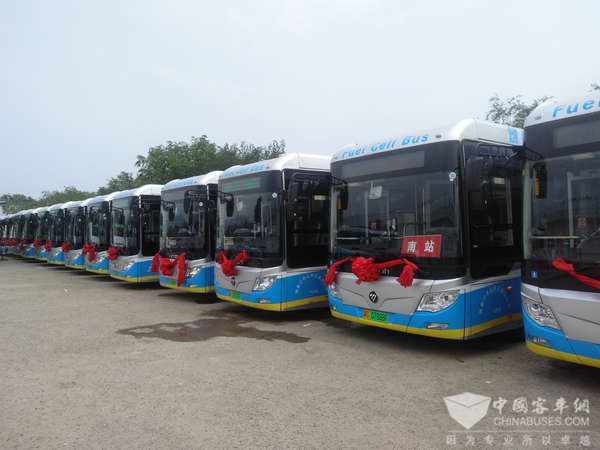 Currently, Foton AUV boasts a wide spectrum of fuel cell buses measuring 8.5-meter, 10.5-meter and 12-meter in length. These vehicles are widely used for urban public transportation, intercity passenger transportation, tourist transportation and commuting services. At 2017 and 2018 China EV100 Forum, Foton AUV fuel cell buses were the official vehicles, going through stringent tests at minus-15 degree Celsius and winning wide media and public attention.(www.chinabuses.org)
Source : www.chinabuses.org
Views:3871
Tags: AUV Foton AUV Fuel Cell Buses
Poster Press to save or share