20 Units Ankai Electric Double Decker Buses Start Operation in Guangzhou
July 02,2018
On June 24, 20 units Ankai electric double-deckers were officially put into operation on No. 333 Bus Route. The vehicles' eye-catching appearance and unparalleled travel comforts have attracted wide media and public attention.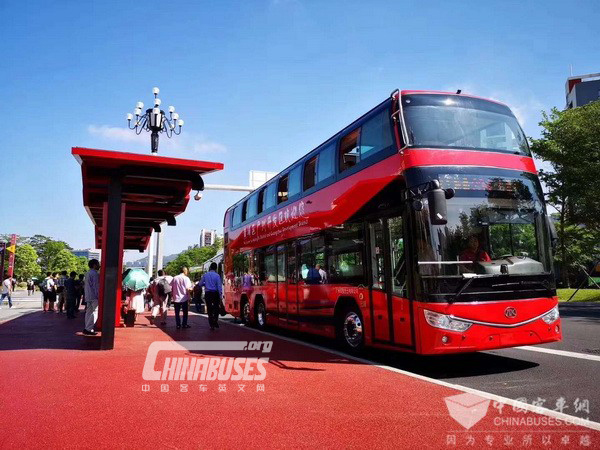 Measuring 12-meters in length, 2.55 meters in width and 4.2 meters in height, Ankai electric double-decker is coated in red color. After being recharged for three to five hours, the vehicle is able to drive 250 km continuously. When its air-conditioning system is off, it is able to drive 300 km continuously, fully meeting various requirements for urban public transportation.
With LCDs, 52 padded seats, large window glass, USB recharging portal, and area for those physically challenged people, Ankai electric double-decker has further optimized its safety standards, travel comforts and intelligence level. On board, a number of safety equipment can be found, including 360 degree viewing system, anti-collision system, lane-deviation alarming system, driver's monitoring system, combustible & explosives alarming system, one-button window breaking device, tire pressure monitoring system, etc.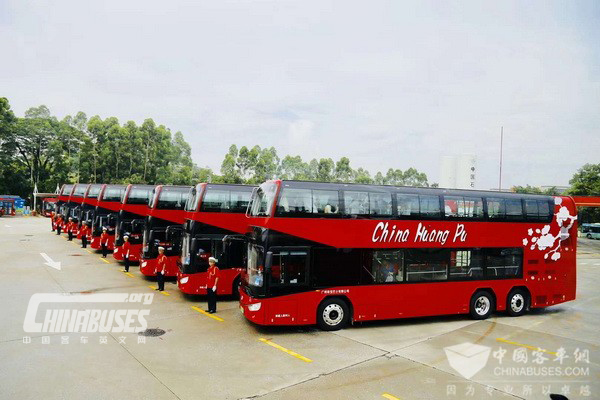 Last year, Huangpu District put 438 units electric vehicles into operation. In the early half of this year, it added 123 units electric city buses to its public transport system. In the latter half of this year, a total number of 780 units electric city buses will be put into service. According to sources, Huangpu District aims to replace all its buses with those which are powered by electricity by the end of September this year.
Source : www.chinabuses.org
Views:5496
Tags: Ankai Electric Double-deckers
Poster Press to save or share