Higer Debuts at 2018 China Industrial Machinery And Electronic Products Exhibition (Indonesia)
May 09,2018
On May 3 to 5, 2018, China Industrial Machinery and Electronic Products Exhibition (Indonesia) and the 12th China Industrial Machinery and Electronics Exhibition were held in International Conference Center of Jakarta, the capital of Indonesia. Higer, as one of the key enterprises in electromechanical industry of Jiangsu Province, attended the exhibition.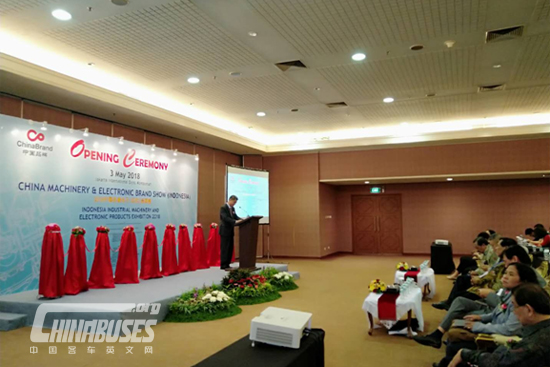 The exhibition attracted more than 170 enterprises to attend, with a total exhibition area of about 4,000 square meters. Wang Liping, minister commercial counselor of the Chinese Embassy in Indonesia, Wang Guiqing, vice chairman of China Chamber of Commerce for Import and Export of Machinery and Electronic Products and the president of Indonesia Standardization Committee BSN attended the opening ceremony and made speeches.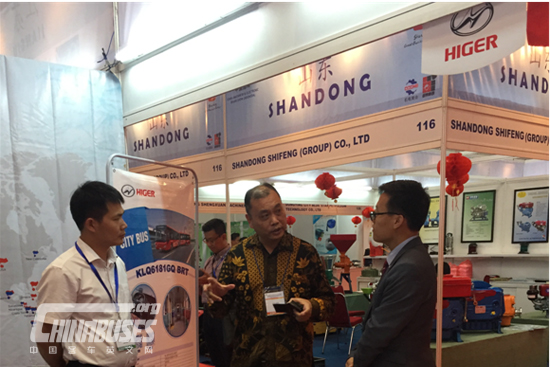 During the exhibition, Higer received more than 20 groups of professional visitors, with intention of purchase covering hotel commuting, enterprise commuting and government procurement, involving conventional bus, new electric bus and motor home etc. The sales personnel introduced the products and the local market conditions of Higer to the customers professionally with enthusiasm, and would further track and communicate after the exhibition. Through this exhibition, Higer publicized the brand and products greatly, playing a promoting role for Higer to expand the brand awareness and reputation in Indonesia and the surrounding markets.
As a country with the fourth largest population in the world, Indonesia is the largest economic entity in ASEAN, with stable politics and economic growth. Higer's entry into the Indonesian market will improve the local public transportation, and make a contribution to improve the traffic of the Indonesian.(www.chinabuses.org)
Source : www.chinabuses.org
Views:4592
Poster Press to save or share