Microvast Fast-recharging Batteries to Serve BRICS Summit in Xiamen
August 25,2017
www.chinabuses.org: In September, the ninth BRICS Summit will be held in Xiamen. To further upgrade the public transport facilities in the city, several hundreds new energy city buses have already been put into operation. Among these vehicles, 300-plus units are equipped with Microvast fast-recharging batteries.
According to Microvast, its latest generation MpCO fast-recharging battery system is scheduled to play a key role during BRICS Summit. Those city buses mounted with its system are going to provide greener and more passengers friendly travel services for local citizens and distinguished guests from abroad. To ensure the smooth operation of all vehicles, Microvast has rolled out a sound service plan.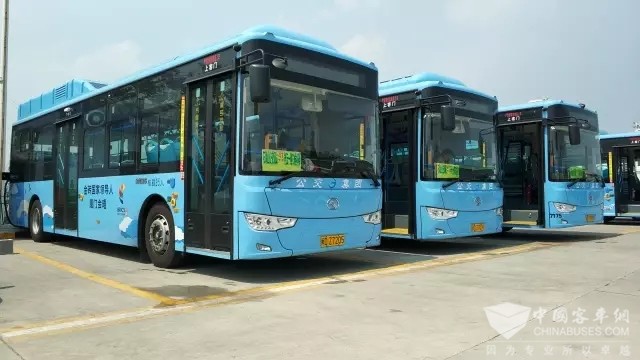 Microvast fast-recharging batteries have long entered Xiamen green transport system which consists of over 1,500 units new energy city buses on 50-plus bus routes. Vehicles equipped with Microvast fast-recharging system take up two thirds of all new energy city buses, exceeding 1,000 units.
In 2014, Microvast fast-recharging power solution replaced super-capacitors and officially went into operation in Xiamen. Since then, Microvast fast-recharging battery systems have well stood the test of time, delivering an impressive performance.
Source : www.chinabuses.org