Microvast Showcases Battery System with Drive Freely With Ultra Fast Charging Technology
August 04,2017
www.chinabuses.org: Microvast showcased its latest lithium-ion battery material/cell/module/system/pack Drive Freely With Ultra Fast Charging technology.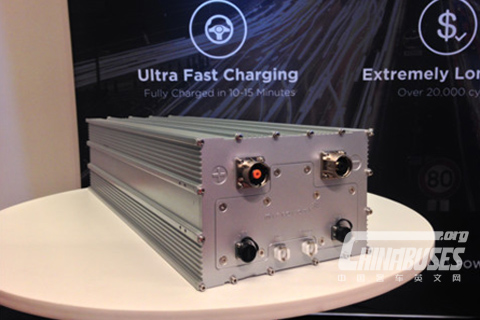 Hanko Song VP of marketing at Microvast explained that the battery solution offers increased performance. "We have 10 to 15 minutes fully charge and longer life. Vehicles are safer, we are providing non-flammable batteries. We did a lot of research and modification of the battery on the system."
With an electric vehicle being fully recharged in 10-15 minutes, no need to wait for several hours before the bus is ready to go. Long Life the battery solutions last the life of the vehicle, with no need for replacement, reducing the cost of ownership of an electric vehicle. Plus, you can purchase a second-hand electric car without worrying about the battery.
Song said that Microvast has seen success in Europe, China and Korea. They are now branching into the US market, Song explained that the bus sector is not as large as it is in Europe and China — but Microvast is seeing people looking into alternative technology for lowering emissions.
Song said that Microvast replaced the batteries in a new fleet for London. "The older chemistry was not as suitable for the hybrid applications. In the year 2014 the batteries weren't working. The promise was to make it low emission, but it was diesel. So they chose us and we replaced all those batteries and it's been three years and it's doing a good job."
Microvast is running a trial to determine which batteries are best and will be delivering them by the end of the year. Microvast continues to work on design, development and manufacturing of ultra-fast charging, long-life battery power systems with superior safety for electric vehicles.
Source : www.chinabuses.org