Microvast Fast-recharging Battery Systems to Power Beijing's New Energy Bus Fleet
August 03,2017
www.chinabuses.org: On July 31, a grand ceremony was held at Yanqing Exhibition Center to mark the operation of a new batch of new energy buses. At the ceremony, 50 units electric buses, equipped with fast-recharging battery systems manufactured by Microvast, were officially delivered to Beijing Public Transport Group No.8 Branch. According to the bus operator, all the vehicles will be immediately put into operation on bus route No.920. In addition, 14 fast-recharging posts have already been built to ensure the smooth operation of all these new energy vehicles.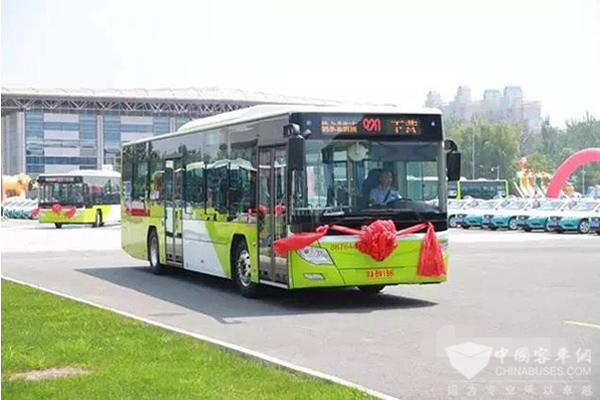 According to Microvast, all the 50 units electric buses are equipped with the company's third generation fast-recharging batteries, MPCO. With much higher energy density compared with its predecessors, MPCO can power vehicles for longer continuous driving distance. It takes only 10 to 15 minutes for the vehicle to be fully recharged. Each year, each vehicle will help the capital to cut the emission of carbon dioxide by 45 tons. Moreover, electric buses generate much less noise and provide greener and more comfortable traveling experiences for local citizens.
Since 2011, Microvast has been taking the lead in manufacturing fast-recharging batteries for city buses. In 2014, it appeared at APEC Summit in Beijing, marking its official entry into the capital market. So far, Microvast fast-recharging batteries can be found on 1,980 units city buses in Beijing.
Source : www.chinabuses.org
Tags: Microvast battery Fast-recharging Battery New Energy Bus