King Long Wins Bid in Beijing
March 17,2009
News from Xiamen Kinglong United Automotive Industry Co., Ltd (Kinglong for short as below) reports that it wins a bid again from Beijing Public Transport Holdings, Ltd with a total of 20 new model hybrid buses. Through many years research and development, with high quality, stable running and high efficiency, Kinglong hybrid buses more and more recognized by clients from all over the world.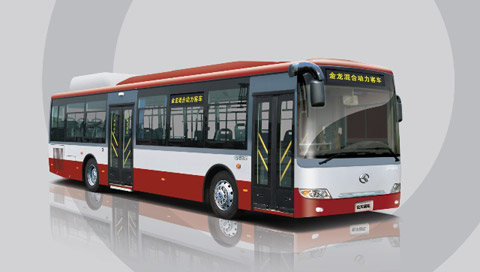 New Kinglong Hybrid Bus XMQ6125G9
According to Kinglong says Beijing Public Transport Holdings, Ltd chooses the model of XMQ6125G9 series as its the next generation hybrid buses running in Beijing. Through many places of trial running in China shows that Kinglong hybrid buses have excellent performance. Hence, it wins the award of environmental protection bus in Beijing International Bus and Auto Parts Exhibition.
Beijing Public Transport Holdings, Ltd. (BPT) is a large state-owned enterprise operating mainly the ground passenger transportation. As of the end of 2006, BPT has a fleet of 25,409 operating vehicles of various kinds, plying 800 bus routes with an annual mileage and passenger trips topping 1.57 billion km and 389 billion respectively.
Source : english.chinabuses.com
Editor : Frederick
Tags: King Long Bid Beijing