598 Units Changan School Buses Shipped to the Middle East for Operation
July 13,2017
www.chinabuses.org: Thanks to China's One Belt One Road Initiative, the country's automakers are blessed with unprecedented opportunities in the overseas market. They have also been taking various measures to strengthen their overseas presence.
On July 11, a total number of 598 units Changan school buses were shipped at Tianjin Port. They will soon arrive in the Middle East for operation.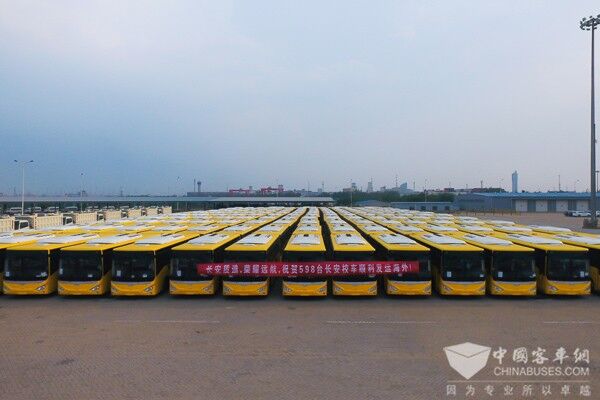 Changan is one of the first few players which entered the school bus market. For many years, the company has been actively involved in promoting school buses among schools. Boasting a wide spectrum of school bus products, it also took part in the making of school bus safety standards in 2005 and 2011.
So far, Changan school buses have made their way to over ten countries and regions, including Saudi Arabia, Kuwait, and Iran, etc. In Kuwait alone, the number of Changan school buses has exceeded 4,500 units, accounting for over 40% of the market. Despite the harsh weather and road conditions, Changan school buses have been performing consistently well.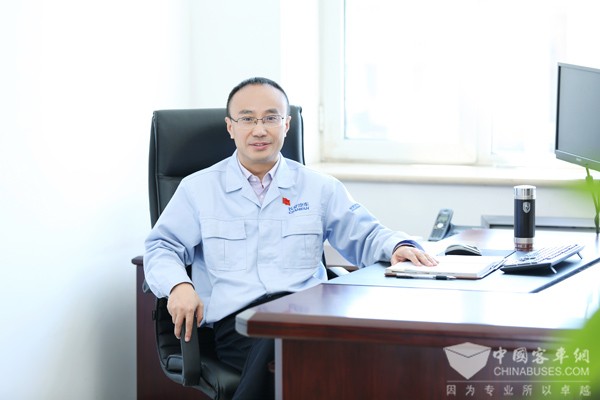 Luo Zhilong, Assistant to the President of Changan, and General Manager of Changan Light Vehicle Department
"Changan has accumulated rich experience in developing and manufacturing vehicles, which has become a solid foundation for its continued growth in the overseas market", says Luo Zhilong, Assistant to the President of Changan, and General Manager of Changan Light Vehicle Department.
From January to June, Changan sold 73,558 units light vehicles, up by 29.46% year on year. Its growth rate in the early half of this year is 24 percentage points higher than the industrial average. In addition, its market share has reached 7.28%, becoming a rising star in the market. When asked about the secret to its success, Mr. Luo says Changan not only has tailor-made products for different market, it has been making all efforts to improve its after-sales services in recent years.
At Chongqing Auto Show which was held just one month ago, Changan rolled out Ruixing S50T, which immediately became a market sensation. In the future, the company plans to develop one to two new vehicles. By 2020, its production volume is expected to rise to 300,000 units and by 2025, to 500,000 units.
Source : www.chinabuses.org
Views:4804
Tags: Changan buses School Buses Middle East
Poster Press to save or share