CRRC Sets to Make Big Splashes in Overseas New Energy Bus Market
July 10,2017
www.chinabuses.org: On June 10, two units of CRRC electric buses, named Mogilev and Hunan respectively, were officially presented to Mogilev city, the capital of the state in Belarus. The two vehicles, will act as a messenger of mutual trust and prosperity for the two nations.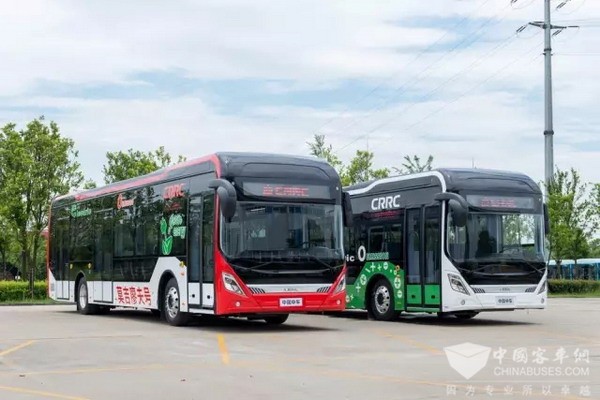 Sent as precious gifts to celebrate the 750th anniversary of the founding of Mogilev, CRRC electric buses are built on the basis of state-of-art bullet-train technologies. With high craftsmanship, the two vehicles are actually tailor-made for Belarus with a wide range of improvements in design, materials, manufacturing procedures and quality. In less than two months, they went through exquisite design and complex manufacturing and were finally on the hands of their operator.
"We obtained the data about the temperatures in Belarus in the past three decades from Hong Kong Observatory and found that the country was cool in summer but cold in winter with its average temperature near minus 20 degrees", says Zhou Yu, Director of CRRC Electric Technological Center. Given this, the two CRRC electric buses are equipped with a heating system apart from its independent AC system. In addition, the heating procedure of its recharging batteries has been optimized to suit the local weather conditions. Its paints, adhesives and other materials have all gone through extreme low temperature tests, making sure they can well stand extreme weather conditions.
With a monocoque body structure, CRRC electric buses have successfully cut their weight by 1,000 kg as they use some light-weight materials. Their TP5 drive control ensures their powerful performances and high fuel economy.
CRRC Electric has been making great efforts to explore overseas market. At the World Cup held in Brazil in 2014, it served many international football stars. After China's official launch of One Belt One Road Initiative, the company has further sped up its pace in globalization.
At 2016 Hanover International Commercial Vehicle Exhibition, CRRC Electric rolled out an electric drive system for the first fuel cell logistic vehicle in the world. In January, 2017, CRRC Electric signed a contract with New Zealand, providing electric buses for the country. Recently, it signed a strategic cooperation agreement with a country in Europe, providing electric buses for the country's public transport system. In October this year, CRRC Electric will attend Busworld Exhibition in Belgium, showcasing its green vehicles to European customers.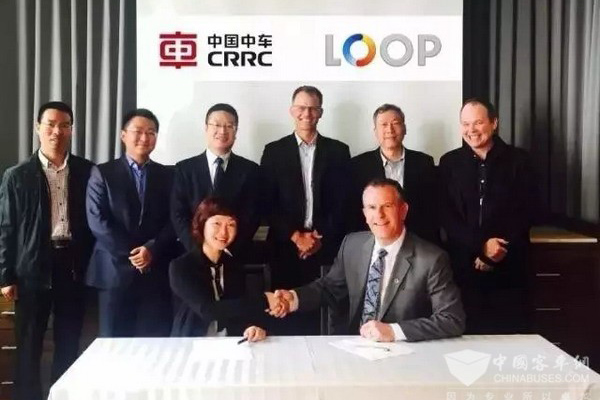 Source : www.chinabuses.org
Views:4492
Poster Press to save or share