Yinlong Electric Double Decker Buses Start Operation in Beijing
April 25,2017
www.chinabuses.org: On April 23, a total number of 33 units brand new Yinlong electric double-deckers were officially put into operation on bus route No.10. Featuring state-of-art technologies and simplified design, these vehicles soon became new eye-catchers on the streets in Beijing. With one-step access, the double-decker is extremely accessible to senior citizens and has increased the number of its seats for passengers. With such travel amenities as electronic screens, advanced air-conditioning systems and handy handrails, Yinlong electric double-deckers have already won praises from many local citizens in Beijing.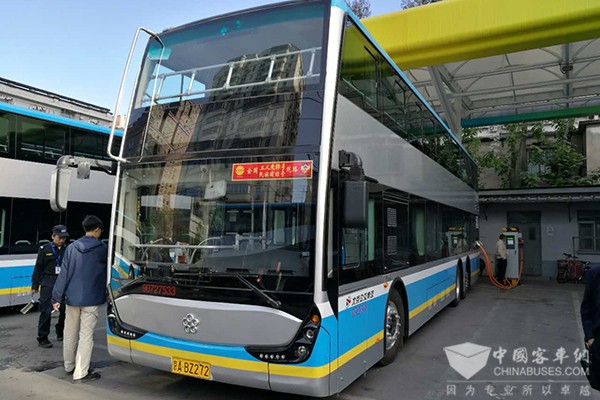 While achieving high safety standards, Yinlong electric double-decker is able to withstand a temperature range from -50℃ to +60℃. Its internationally advanced titanium battery technologies, independently developed electric motor and electric control technologies enable the vehicle to be fully recharged in just six minutes. With a guaranteed life-expectancy of 30 years, the double-decker fully meets the stringent requirements for all buses working in the capital city.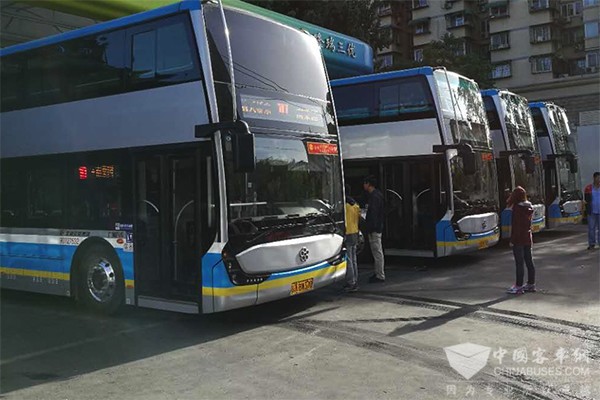 In 2014, Yinlong electric tour bus was designated as the official vehicle for APEC Summit held in Beijing. In the same year, the bus joined the tour bus route which circles around the Tiananmen Square. During the 2nd Sino-U.S. Low Carbon Summit held in Beijing in 2016, Yinlong electric double-decker was the official vehicle for the event, fully demonstrating the formidable strengths of China's new energy bus manufacturing industry. Not long after, Yinlong electric double-deckers were put into operation on Tour Bus Route No.3. In February this year, Yinlong electric double-deckers joined the bus fleet on the second ring road in Beijing.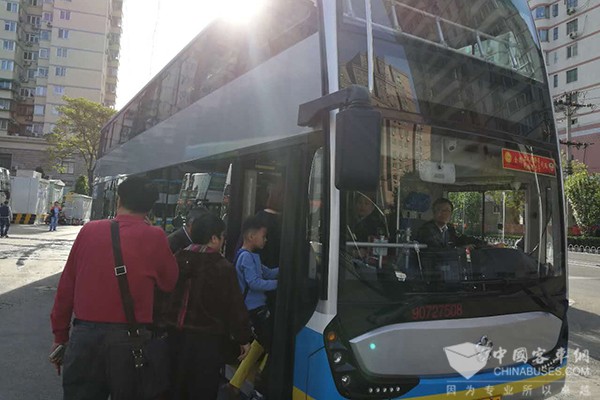 Source : www.chinabuses.org
Views:12404
Tags: Yinlong electric bus
Poster Press to save or share