New Generation Changan Shentong School Bus Makes a Stunning Debut
January 16,2017
www.chinabuses.org: Since the debut of Changan Shentong school bus in 2012, it has been gaining increasing popularity among customers, becoming one of the most popular school buses in China. Built on its impressive success, the new generation Changan Shentong school bus is making a stunning debut in the spring of 2017. Measuring 5.1 meters in length, the bus has 10-19 seats. Drivers with B license can also drive the vehicle.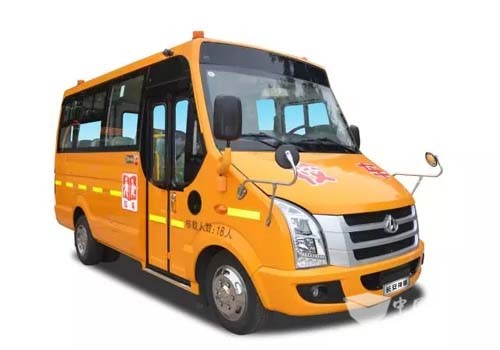 1.New generation Shentong school bus: higher safety standards
New generation Shentong school bus has passed a series of stringent national vehicle safety tests. It has successfully passed the dynamic safety rollover tests (60km/h) with passengers on board. In addition, with a big head, the vehicle can withstand the heavy impacts of front collision.
Its high-performance brake pump, five monitors, upgraded clutches, braking system and rear axle assembly provide extra protection for all passengers on board. Also worth mentioning is that its engine cabin is equipped with aluminum foil for heat and sound insulation. In case of emergencies, the automatic extinguisher will quickly respond to ensure the safety of school kids.
Apart from increased interior space and two doors for boarding, Shentong school bus is equipped with Ansing intelligent operation system, thus the operation data of the vehicle can be monitored in real time.
2.New generation Shentong school bus: more flexibility
The new generation Shentong school bus has greatly improved its flexibility. With a width of 1.97 meters, it is highly adaptable even on suburban and mountainous roads. With brand new washable materials for its seats, the vehicle assumes a more classy appearance. At the rear of the vehicle, four air-conditioning outlets are available, creating a more comfortable traveling environment for all passengers. Its state-of-art NVH technologies can reduce the noise inside the vehicle by over 10%. The ergonomically designed cockpit and dashboard can effectively reduce the driving fatigue for bus drivers.
3.New generation Shentong school bus: higher fuel economy
New generation Shentong school bus meets National V Emission Standards, achieving higher fuel economy and lower recalling rate. Mounted with FAW Xichai engine, internationally competitive chassis and transmission, the vehicle has balance very well its power performance, economy and environmental friendliness. With C.E.T cathode electrophoresis technology, the vehicle is more evenly painted and achieves higher anti-rusting capability. All these will help its operators greatly cut their operation costs, making the bus an ideal choice in rural areas.
4.New generation Shentong school bus: higher reliability
Considering the specific situations in China, Changan has launched a series of post-sales services to provide 24/7 care for its customers. So far, the company has set up a well connected over sales & service network with over 690 service stations across China. Based on its philosophy which emphasizes "more safety, higher economy and more flexibility", Changan is fully committed to ushering in a new era for China's school bus industry and making sure that all kids can enjoy a safe and comfortable trip to and from schools.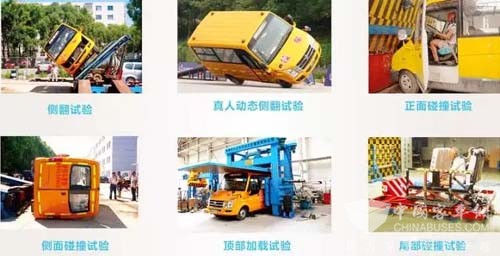 Source : www.chinabuses.org
Views:6292
Tags: Changan school bus
Poster Press to save or share