Foton AUV Delivers 40 Units Electric Buses to Yongcheng for Operation
February 04,2021
Recently, Foton AUV officially delivered 40 units BJ6650 electric city buses to Yongcheng Public Transport, helping the city build greener public transport networks.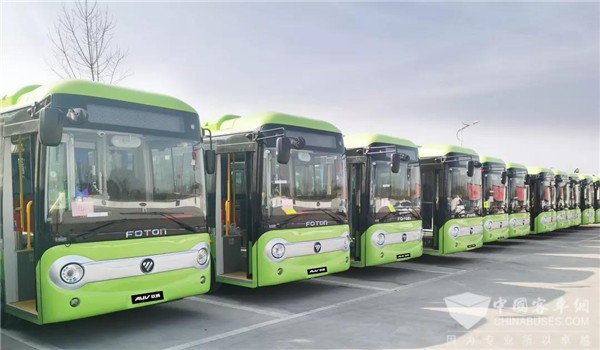 As a bus particularly designed for mini-circulation, Foton AUV BJ6650 electric city bus can be mainly put into service between urban communities and subway stations, providing the last kilometer travel services for passengers.
Measuring 6.5-meter in length, BJ6650 electric city bus has a more streamlined body structure and an eye-catching appearance. More importantly, it can fully meet the daily operation needs after being recharged on the fast recharging mode. With high energy efficiency and superb environmental friendliness, the bus adopts a monocoque high-strength steel body structure. Having successfully lost its weight, it generates less than 70 dB noise while in operation, providing more travel comforts for passengers.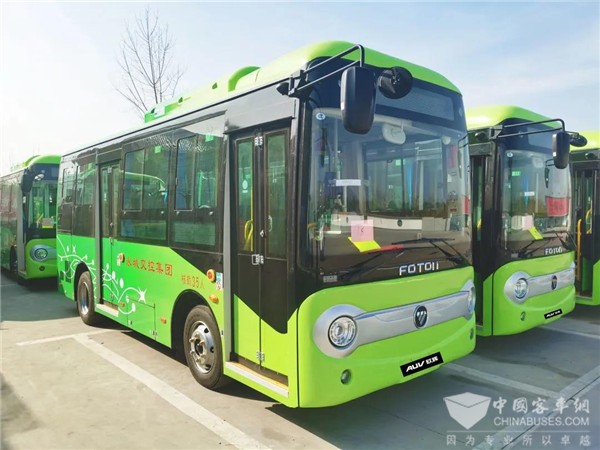 Yongcheng has been committed to promoting green public transportation in recent years. Currently, it is making great efforts to replace those gas guzzling vehicles and improve the overall intelligence level of its services. The arrival of the 40 units Foton AUV electric city buses will greatly improve the travel convenience for local citizens.
Source : www.chinabuses.org
Editor : Mark
Tags: Foton AUV electric city bus