BYD Secures a Deal of 1,002 Units Electric Buses from Bogota
January 12,2021
Recently, BYD successfully secured a deal of 1,002 units electric buses from Bogota, the capital city of Columbia, smashing the past record of China's exports of electric buses.
Bogota Transmilenio S.A. revealed its plan to introduce 1,295 units buses in August, 2020. After several rounds of bidding, BYD successfully won the bid to provide 1,002 units electric buses to the city. According to the bus maker, it will cooperate with Superpolo and Busscar, two local bus makers in Columbia to produce the bodies of all 1,002 units electric buses. In addition, all the new buses will be put on 34 bus routes in five district in Bogota in late 2021 and earlier 2022.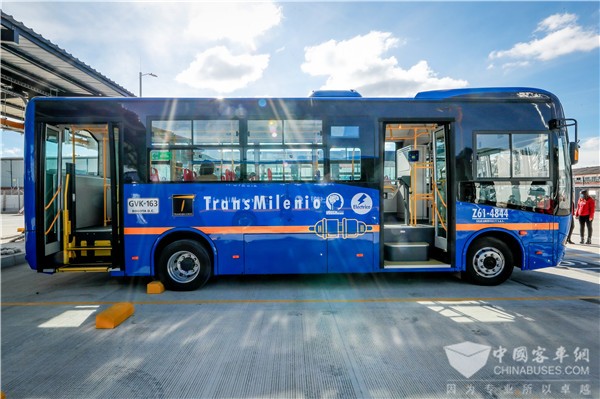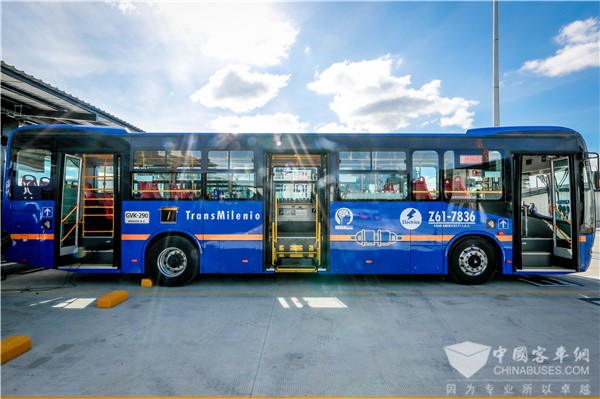 So far, BYD has obtained a combined order of 1,472 units electric buses from Bogota. By introducing these new buses powered by electricity, Bogota will cut the emissions of carbon dioxide by 83,433 tons and the emissions of particles by 9.63 tons.
Apart from Bogota, BYD electric buses have also successfully made their way to Medellin, Cali and other major cities across Columbia, playing a leading role in promoting electric buses in the country and Latin America.
"Our successful bid in Columbia represents a brand new beginning for BYD and we will do our utmost to help Columbia and other countries in Latin America build greener public transport networks", said Li Ke, vice president of BYD.
"All 1,002 units BYD electric buses will be assembled in Columbia and thus create more job opportunities for local people. Moreover, the operation of these electric buses will greatly help local government combat global warming", said Maria Fernanda Ortiz, the person-in-charge of Bogota Transmilenio S.A.
BYD officially entered Columbia in 2012. One year later, BYD built the first electric taxi fleet in South America. Currently, BYD electric buses account for 96.5% of the market in Columbia and 99% of the electric bus market in Bogota.
In the face of the global warming, Columbia is planning to put 600,000 units new energy vehicles on its road by 2030. To realize such an ambitious goal, the country has been closely cooperating with BYD.
In Chile, BYD also plays a vital role in promoting greener public transport. By the end of 2020, 455 units BYD electric buses had been put into service in San Diego, the capital of the country, accounting for 56% of the local market.
Apart from Columbia and Chile, BYD has already established a solid presence in Ecuador, Brazil, Barbados, Panama, Costa Rica, Uruguay and Argentina.
Source : www.chinabuses.org
Editor : Isabella