20 Units Foton AUV Hybrid City Buses Arrive in Lhasa for Operation
October 29,2020
Recently, 20 units Foton AUV BJ6123 hybrid city buses were officially handed over to Lhasa Public Transport Co., Ltd. (hereafter referred to as Lhasa Public Transport) for operation. Following the delivery in July this year, Foton AUV is offering huge help to Lhasa to build a carbon-free city.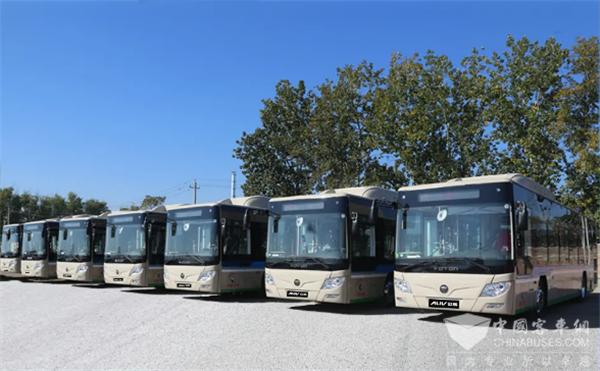 Lhasa Public Transport has been actively involved in promoting green public transportation in recent years. Currently, it boasts over 500 units city buses, 90% of which are powered by new energy. With a combined mileage of 27 million km each year, it provides transportation services to 200,000 passengers each day.
In 2014, Lhasa Public Transport started cooperation with Foton AUV. So far, the two parties have already developed deep mutual trust and many Foton AUV new energy buses have been operating smoothly across the city.
Considering the high altitude and the fragile eco-system in Lhasa, Foton AUV has developed customized buses for the city. Equipped with active safety alarming systems, driver identification systems, abnormal driving behavior detection systems and lane deviation systems, Foton AUV new energy buses achieve higher safety standards and provide unprecedented travel convenience for people in Lhasa.
Source : www.chinabuses.org
Editor : Lucy