King Long Rolls Out Kingry MPV Van with National VI Emission Standards
September 18,2020
In response to more favorable toll rate for passenger vans on highways in China, King Long recently rolled out a diesel powered Kingry MPV van with National VI Emission Standards.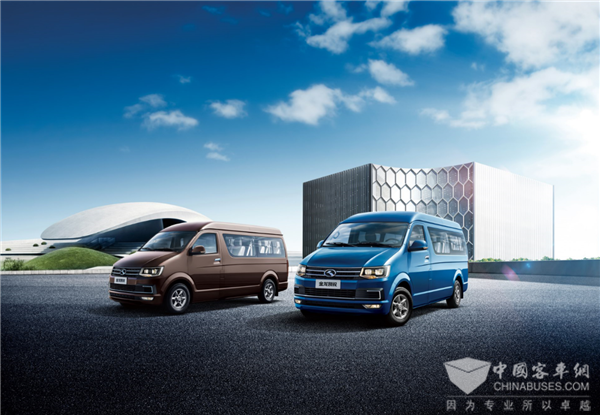 Fully considering customers' major concerns over purchasing costs, operation costs, travel comforts, luggage space and maneuverability, King Long has developed Kingry MPV van, which is set to helping customers further improve their profit margin. Measuring 5,310 mm in length and 1,705 mm in width, it has a wheelbase of 3,350 mm in length and 9 passenger seats on board. Drivers with a C-level drivers' license are qualified to drive the van. Moreover, Kingry enjoys more favorable toll rate on highways and is toll-free on major Chinese holidays.
Equipped with 2.3L turbo-charger inter-cooling diesel engine with a life expectancy of 800,000 km, Kingry MPV van delivers a maximum torque of 320 N.m and only consumes 8.2 L fuel for every 100 km.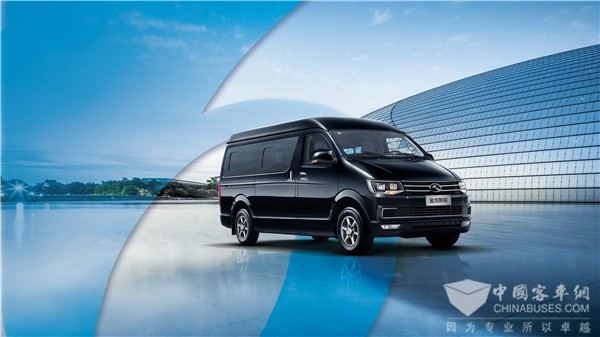 The lane deviation alarming system, airbags at the front seats of the vehicle, MP5+ cameras, a monitoring system, ESC and a host of advanced technologies help Kingry MPV van achieve even higher safety standards.
Due to the fast development of China's high-speed railways, the demand for long-distance road travel services has been on a steady decline while more customized transportation services with 7-9 passengers are gaining popularity. In May, 2020, King Long high-end business coach with 19 passenger seats also made its debut to meet the market's growing demand.
Source : www.chinabuses.org
Editor : Isabella
Tags: King Long Kingry MPV Van