Higer Tourist Buses Delivered to Russia for Operation
August 07,2020
In late July, a batch of Higer toursit buses (KLQ6128 and KLQ6928) was handed over to Yuzhno-Sakhalinsk, in the Far East region of Russia. According to the bus maker, these buses will be officially put into service in mid-August.
Higer KLQ6128 has already established a solid reputation among Russians. Tailor-made for the Russian market, the bus delivers powerful performances and achieves higher reliability. With uniquely attractive design, it has 55 seats and can help bus operators achieve higher profitability. Another highlight of the bus is its spacious room for each passenger, which ensures the travel comforts for all passengers.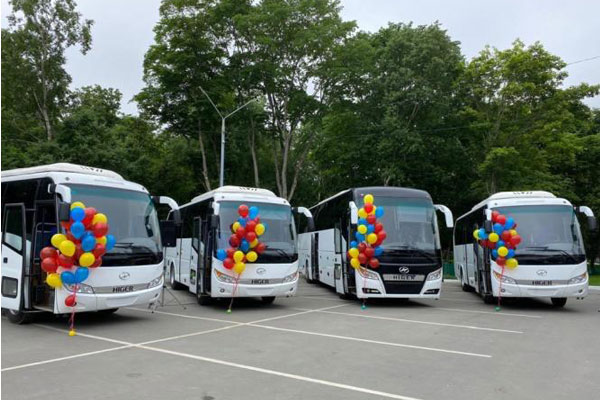 Higer officially entering Russian market in 2005. In March, 2007, it secured an order of 1,000 units buses with a total value of 4o million USD in Russia. Later that year, it won an order of 300 units KLQ6108G with a total value of 12 million USD from Kazan.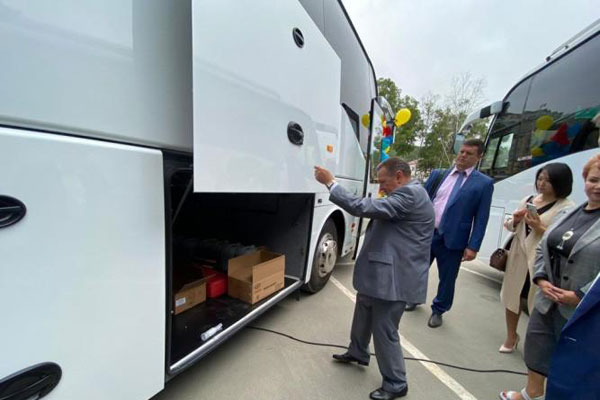 In January, 2013, Higer double-deckers officially started operation in Moscow, attracting wide media and public attention.
In June, 2017, Higer buses in CKD form were assembled in Russia. In just three years, nearly 500 units Higer buses have been assembled in the country.
In 2018, Higer buses & coaches served footballers and football fans from all over the world at FIFA World Cup Russia.
In 2019, Higer's sales volume and sales revenue in Russia ranked the second place among all Chinese bus brands.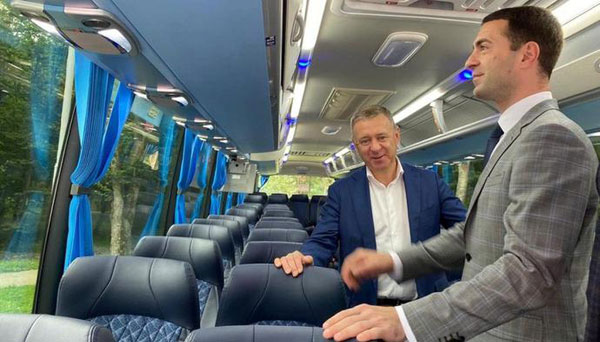 So far, Higer buses and coaches have well stood the test of time in the country despite its extremely harsh weather conditions. Currently, over 5,000 units Higer buses and coaches are working smoothly in Russia. In addition, the bus maker has already established a well-connected after-sales network with 38 service stations across the whole country, helping customers solve their problems in a timely manner.
Boasting a long history, Yuzhno-Sakhalinsk is actively promoting the development of the tourism industry. With the arrival of Higer travel coaches, the city is set to witness a continued growth of its tourism industry.
Source : www.chinabuses.org
Editor : Isabella
Tags: Higer tourist bus Russia