20 Units Golden Dragon Triumph Buses to Arrive in Shijiazhuang Airport for Operation
May 19,2020
On May 8, 20 units Triumph buses manufactured by
Golden Dragon
were officially handed over to Jiyun Group Co., Ltd. (hereafter referred to as Jiyun). After their arrival, all of them will be immediately put into operation at Zhengding International Airport in Shijiazhuang, the provincial capital of Hebei.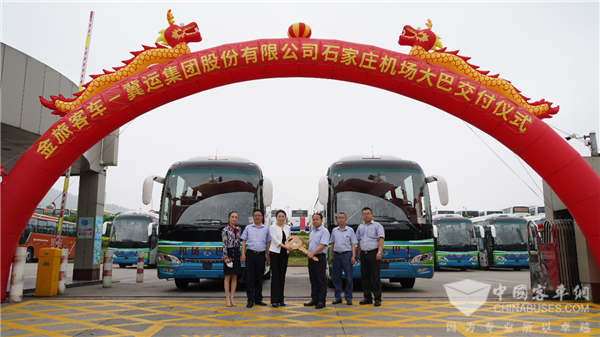 Coated in predominant blue and green colors, all the 20 units Triumph buses fully demonstrate Jiyun's commitment to providing greener and more convenient transportation services for passengers.
Established in 1997, Jiyun is specialized in providing route bus services, commuting services, bus rental services, airport shuttle bus services, etc. "We have been in close cooperation with Golden Dragon for a long time and gained tremendous support from the bus maker in the transitional period of our business", said Can Xiangxin, General Manager of Jiyun.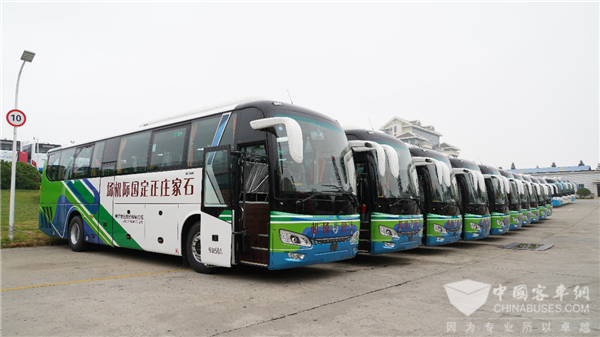 Jiyun has been providing airport shuttle bus services for Shijiazhuang International Airport for ten years. Currently, it has over 160 airport shuttle buses and over 200 employees working in this sector. Since 2014, the bus operator has been introducing solely Triumph buses from Golden Dragon for its airport shuttle bus services. With extremely powerful and consistently stable performances, Triumph buses fully meet the requirements for travel comforts from passengers.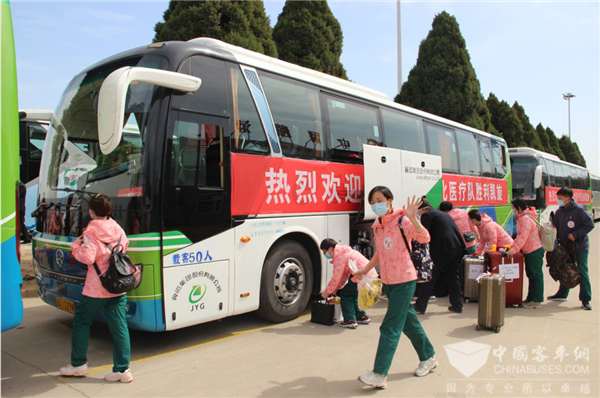 In September, 2017, Jiyun officially launched Hebei Express, an online service application, further helping passengers book tickets for airport shuttle bus services and enjoy other travel-related services, such as booking hotels and buying train & air tickets. So far, the application has over 500,000 active users.
Despite the COVID-19 pandemic, Triumph buses, together with Jiyun employees, have not suspended their service. To ensure the health and safety of all passengers, sanitizers and masks have been made available on all Triumph buses.
Source : www.chinabuses.org
Editor : Lucy
Tags: Golden Dragon