Golden Dragon After-sales Service Engineers Provide Full Supports for Bus Drivers in Almaty
May 09,2020
In January, 60 units Golden Dragon 18-meter BRT city buses officially started operation in Almaty, the biggest city in Kazakhstan. As Golden Dragon's KD project in Kazakstan, the 60 units city buses were assembled in a factory in Almaty. Then, they were handed over to Almatyelectrotrans.
To ensure the smooth operation of Golden Dragon's first KD project in Kazakhstan, the bus maker's after-sales service engineer Tang Ming held training sessions online and in early February flew to Almaty to monitor the operation of the 60 units city buses. After arriving in Almaty, Tang would conduct trouble-shooting work and collect each vehicle's operation data. He would also train bus drivers and answer their questions.
One day, a bus driver mistakenly turned on the fire extinguishing system on board, Tang assisted him to replace fire extinguishers and clean engine compartment. As the vehicle is 18-meters long, to drive it backward is never an easy job. Tang would make demonstrations for bus drivers and make everyone of them to do the backing in person until they fully master the skill.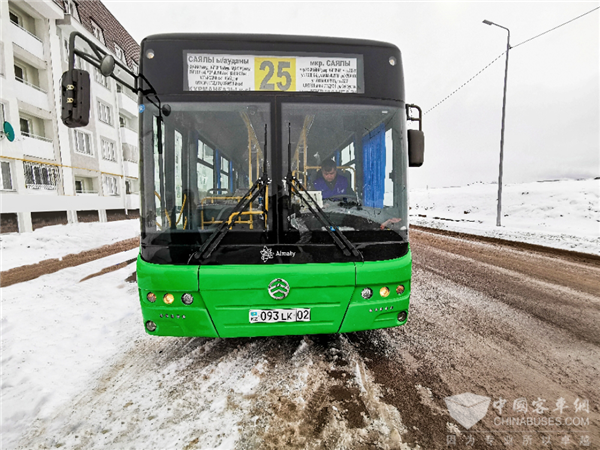 On March 19, Almaty officially implemented lockdown measures to curb the fast spread of COVID-19. When a circuit problem occur on one Golden Dragon bus, Tang reached out to help and helped the customer solve the problem. After working closely with local bus operators and bus drivers for over two months, Tang returned to Xiamen on April 23.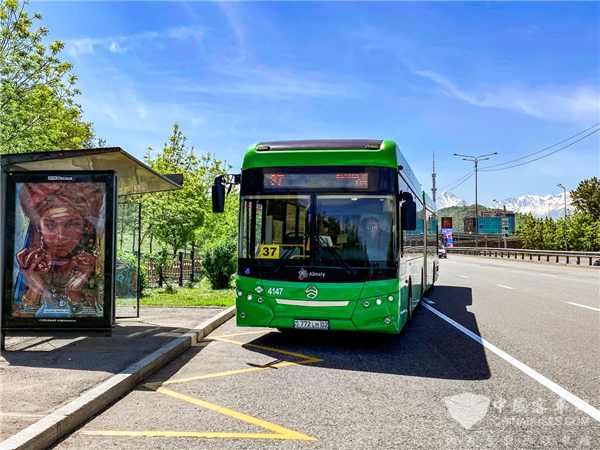 "Customers' requests for help fully show their trust in us. We cannot afford to let them down", said Tang. With a high level of professionalism and a passion to serve customers well, all Golden Dragon after-sales engineers have been and will continue to work diligently to give customers utmost satisfaction.
So far, Golden Dragon has already established 153 after-sales service centers in 78 countries and regions across the world. In 2019 alone, 40 after-sales service engineers were sent abroad to assist its overseas customers.
Source : www.chinabuses.org
Editor : Mark