363 Units King Long Luxury Coaches to Arrive in Saudi and Chile for Operation
April 26,2020
On April 22, 297 units King Long luxury coaches embarked on their journey to Saudi Arabia from Xiamen Port. After their arrival, they will be put into service to provide greener and more comfortable transportation for pilgrims.
After the restoration of its production, King Long has already delivered 510 units luxury coaches to Saudi Arabia. Its export volume of luxury coaches to the country is expected to approach 900 units in this earlier half of this year.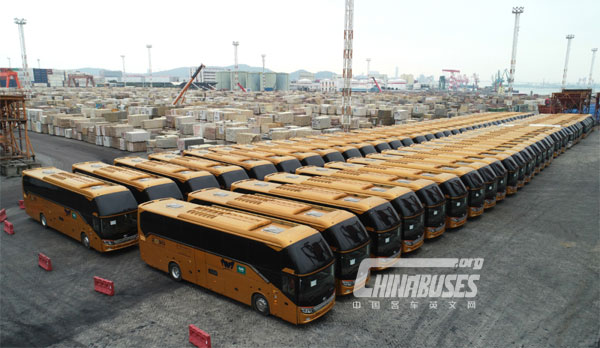 Having established its presence in Saudi Arabia for over 16 years, King Long now boasts about 7,000 units buses & coaches in operation in the country. Its huge success in the market is primarily attributed to its upgraded high-quality products. To better suit the special needs and requirements of local customers and fully meet the demanding working conditions in the country, King Long has always been conducting various preparation work before rolling out more customized products, such as holding in-depth talks with end-customers, visiting bus repair workshops, collecting and analyzing bus operation data.
Also on April 22, 66 units King Long luxury coaches, including 6 units electric coaches, boarded a ship in Xiamen, ready for their journey to Chile. According to the bus maker, all the vehicles will be put into operation on the bus routes between the San Diego International Airport and the downtown areas of the capital of the country.
Chile is another overseas market of strategic importance for King Long. Officially entering the country in 2008, King Long has approximately 1,000 buses & coaches in operation in Chile. King Long electric buses & coaches, thanks to their light weight design and long-distance driving capacity, officially entered Chile in 2019.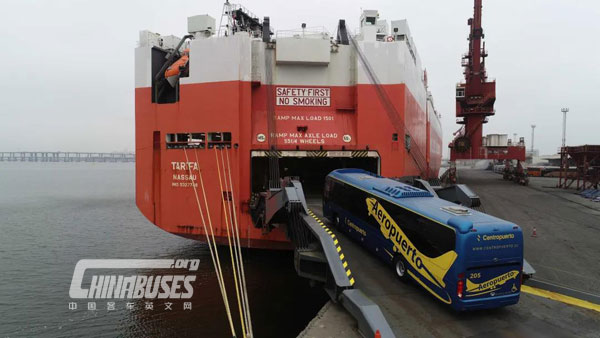 Due to the COVID-19 pandemic, China's export volume of commercial vehicles in the first quarter this year dived by 40.7% year on year. However, King Long managed to export 4,200 units buses and coaches to 30 countries and regions across the globe from January to April this year, up by 5% year on year. Ranking the first place among all bus makers in China in terms of export against the backdrop of bleak market conditions, King Long has fully demonstrated its resilience and its strong capacity in dealing with market uncertainties.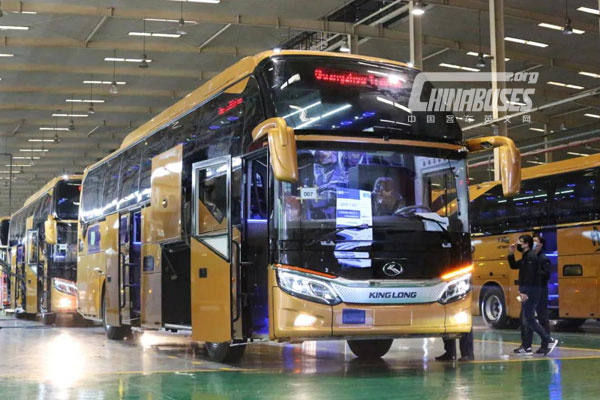 After the outbreak of COVID-19, King Long set up a detailed risk-management mechanism, ensuring the smooth flow in its whole production process and a timely delivery of its products. Its overseas marketing personnel have been closely monitoring the market conditions across the globe, helping tremendously the bus maker to make decisive moves to respond accordingly. As its overseas customers are unable to make trips to China for the handover of its buses & coaches, King Long has been holding live streamings online, sending photos and making short videos to customers.
Source : www.chinabuses.org
Editor : Isabella
Tags: King Long,Saudi Arabia Chile