Nine Units Golden Dragon Negative Pressure Ambulances 9 days Rush Production and Delivery
February 08,2020
On the morning of February 4, Xiamen-based Golden Dragon delivered the first batch of nine units negative-pressure ambulances to Wuhan. In just nine days, the bus maker rolled out the vehicles, which can be used to effectively isolate infections.

As an important transport and rescue equipment for suspected cases and confirmed cases, negative-pressure ambulance is also one of the most urgently needed materials, because it can achieve safe isolation.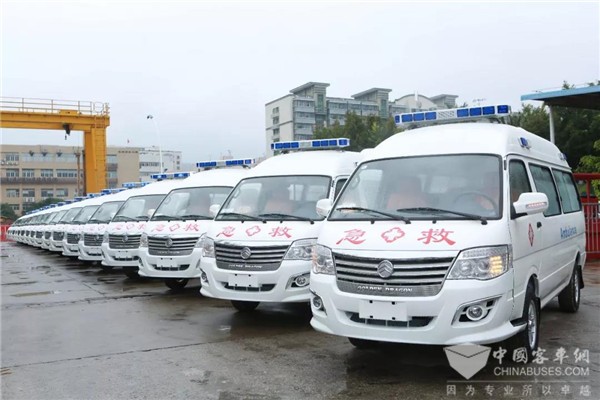 Against such a backdrop, Golden Dragon immediately set up a negative pressure ambulance emergency production working group to organize sales, production, supporting, technology, logistics and logistics personnel, and quickly put into production to help the epidemic prevention.
In order to strive for the delivery of vehicles as soon as possible, many employees of Golden Dragon have given up their vacation since the third day of the China's Lunar New Year. Upon receiving the task, the bus maker has coordinated the efforts of various departments to ensure the health and safety of employees.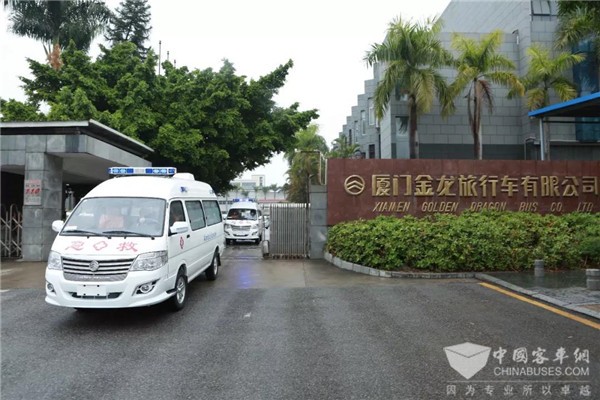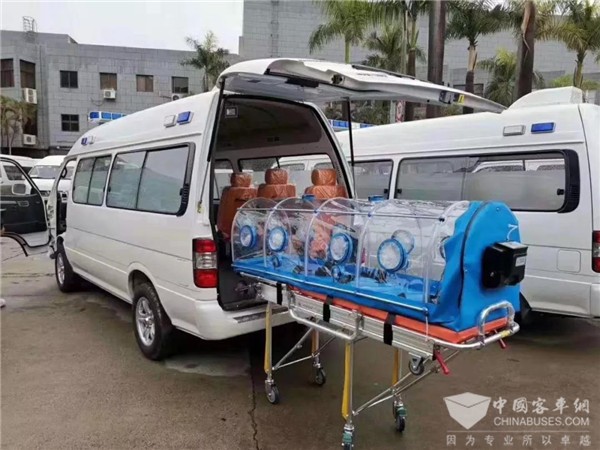 Currently, Golden Dragon are still racing against time, aiming to deliver 60 units negative-pressure ambulances to the frontline in the battle against the epidemic before February 15.
As a major player of China's bus manufacturing industry, Golden Dragon has never forgotten its social responsibility. Since the outbreak of the epidemic, it has supported front-line medical workers to win this battle with its high-quality products!
Source : www.chinabuses.org
Editor : Mark