Higer Sold 11,326 Units Buses & Coaches in 2019
January 14,2020
According to the latest statistics, Higer sold 11,326 units buses & coaches in 2019, up by 0.41% year on year. Its sales revenue went up by 18.38% year on year reaching 7.33 billion RMB.
It is also revealed that the company sold 700 units Higer Scania luxury coaches, up by 40% year on year. "In 2020, we aim to further increase the sales of our luxury coaches," said Zheng Chunhui, General Manager of Luxury Coach Branch of Higer.
After cooperating with Scania for over a decade, Higer Scania luxury coaches have so far made their way to over 50 countries and regions across the globe.
In 2019, Higer and Scania jointly launched a new generation of city buses to tap into the urban public transport market. In August, 248 units Scania Higer luxury city buses were officially put into operation in Rabat, the capital city of Morocco, ushering a brand new era for the brand's overseas expansion.
In 2019, Higer's overseas sales revenue reached 2.463 billion RMB, up by 24.49% year on year. The export volume in 2019 stayed almost the same as that in the previous year, showing the company has a growing presence in the high-end overseas market.
Also in 2019, 174 units Higer high-end city buses were delivered to Serbia for operation. With low floor access, the new vehicle is the fifth generation of city buses specially designed for Serbian market.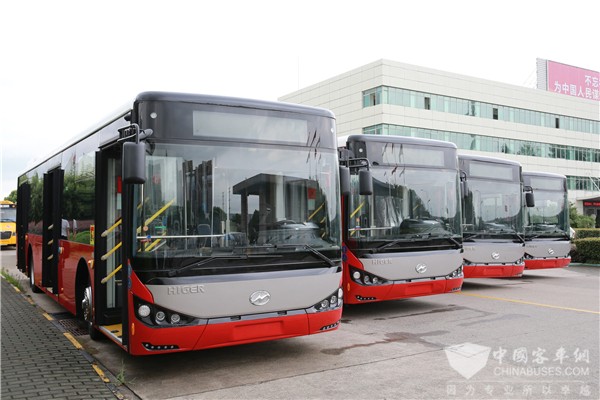 Also in 2019, Higer new energy buses officially entered South Korea. Each day, the vehicle runs over 20 hours.
"Higer Service, Higher Service is our philosophy. In the next two to three years, we aim to build 10-15 model service stations", said Liu Xin, vice director of Higer Overseas After-sales Service Department.
In 2019, Higer's domestic sales revenue reached 4.487 billion RMB. Higer 8.5-meter and 10.5-meter new energy city buses enjoy particularly great popularity in the market. In addition, Higer 12-meter and 13-meter travel coaches increased their market share. Higer 13-meter travel coach, for example, has 55 seats, USB portals, and advanced AC system, etc.
Also in 2019, Higer won After-sales Five-Star Certificate according to China's GB/T27922-2011 Standards.
Source : www.chinabuses.org
Editor : Lucy