Zhongtong Releases its New N Series Buses in Beijing
November 04,2019
On November 1, 2019, Zhongtong held a press conference in Beijing Yichuang International Convention and Exhibition Center, officially revealing its new N series bus productsto the public.
Sun Qingmin, president of Zhongtong, Wang Yan, general manager of Tianjin Public Transport, Zhao Haibin, president of Qingdao Public Transport, Wang Zhaofeng, president of Taian Public Transport, Wang Zhengang, general manager of Weifang Public Transport, Shi Shaoteng, deputy general manager of Jinan Public Transport and leaders of more than ten public transport enterprises were present to witness the unveiling of Zhongtong new N series buses. Dozens of mainstream media were invited to report on this important event, which was presided over by Li Dusheng, Director of Zhongtong Brand-building Department.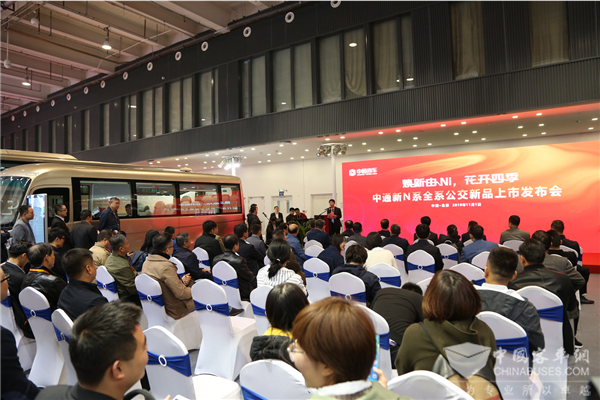 In his speech, Sun Qingmin pointed out that for nearly half a century, Zhongtong has always been adhering to its mission of "innovating technologies, leading the greener transportation". By working closely with the vast number of bus operators, it has successfully developed new N series buses. As new public transportation solutions, these new vehicles are set to playing a leading role in the public transportation sector in the coming years.
According to Li Chen, assistant general manager of Zhongtong and general manager of Marketing Company, the new N series buses represent the next generation of intelligent vehicles, which involves the research results of thorough analyses of the operation data of 47,000 new energy buses in 15 cities in the past three years. By pooling the rich experience of these bus operators, Zhongtong has made technological innovations in 60 areas.
It is revealed that Zhongtong new N series buses divided into N8, N10, N12 and N18. N8 is manufactured particularly for the suburban public transportation and the last-mile transportation in the first-and second-tier cities. N10 targets the sub-branch bus routes in the r first-and second-tier cities and artery bus routes in the third-and fourth-tier cities. N12 is chiefly for the artery and sub-lines in the first-and second-tier cities while N18 mainly serves urban BRT services.
Zhongtong new N series buses feature fashionable design, high intelligence level, high safety standards. Drawing inspirations from the high-end bus market in Europe, they are highly integrated into the modern urban landscape. Thanks to their much improved intelligence, newly upgraded braking system, steering system, high-pressure safety system, driver protection and passenger protection systems, they fully ensure the safety of all passengers and bus drivers on board. Their lightweight design and the application of the latest energy-saving technologies allow each new N series bus save operation costs by 100,000 RMB in eight years.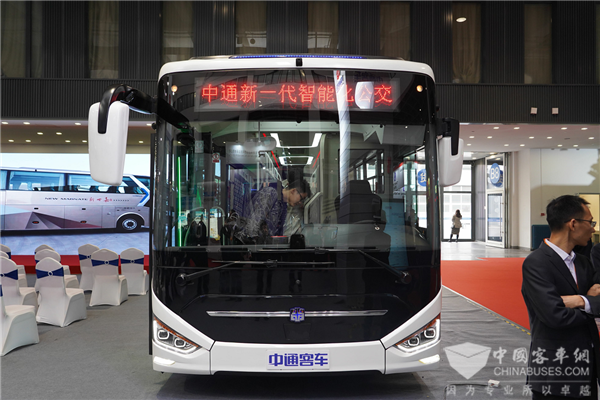 In his speech, Zhao Haibin, president of Qingdao Public Transport, congratulated Zhongtong on the release of its new N series buses. He pointed out that over the years, Zhongtong has made tremendous contributions to the technological upgrading of the public transport industry. Qingdao Public Transport has also established a close strategic cooperative relationship with Zhongtong.
The official release of Zhongtong's new N series buses is not only a milestone in the history of Zhongtong, but also marks a historical moment in China's bus industry in 2019. It is reported that the new N series buses have already been put into operation in Taiyuan, Yantai and Jinan, gaining wide public recognition. They will surely help the development of intelligent buses and cities with highly developed public transportation system in the 5G era.
Source : www.chinabuses.org
Editor : Mark
Tags: Zhongtong