CRRC Electric C08 Buses Shoulder Online Bus Reservation Services in Luzhou
September 09,2019
Recently, Luzhou city in south Sichuan province, officially launched online bus reservation services. On the first school day, over 100 passengers experienced the brand new service on D1 express bus service.
CRRC Electric's C08 electric city buses have been put into operation for such brand new service. Measuring 8-meter in length, the bus achieves high agility and high intelligence level. On board, it has storage boxes, water dispensers, USB recharging portals available, offering great conveniences and travel comforts for passengers.
Another highlight of C08 bus is its spacious room board. According to its bus maker, the vehicle is able to load 60 passengers at most. In addition, it delivers powerful performances. In just 25 seconds, it is able to reach a speed of 50 km/h from a standstill. Adopting a sealed ring structure, the bus has greatly improved its resilience and durability, fully ensuring the safety of passengers and bus drivers.
Passengers taking the bus can also make their payments by Alipay or Wechat, giving them more conveniences.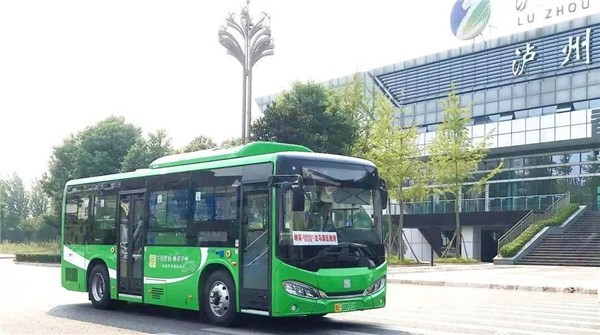 Source : www.chinabuses.org
Editor : Lucy
Tags: CRRC,Electric bus