CRRC Electric Takes the Lead in Developing Fuel Cell Vehicles
August 21,2019
In 2019, CRRC Electric's new generation of fuel cell bus equipped with T6 power system is scheduled to serve passengers in China.
In May, 2018, CRRC Electric 12-meter fuel cell bus was revealed in Guangzhou. Equipped with the cutting-edge T power system, the vehicle can get refilled in a short time. With intelligent driving technologies, the bus is able to drive over 500 kilometers continuously.
In early 2002, CRRC Electric started researching and developing DC/DC converters for fuel cell vehicles. In less than two years, on August 8, 2003, China's first fuel cell sedan car successfully passed the examination of an expert panel, ushering a brand new era for China's automobile industry. DC/DC converter, which was independently developed by CRRC Electric, ensured the huge success of China's first hydrogen fueled vehicle.
Through all these years hard work, CRRC Electric has already accumulated rich experience in developing fuel cell vehicles and is playing an increasingly pivotal role in the global fuel cell vehicle market.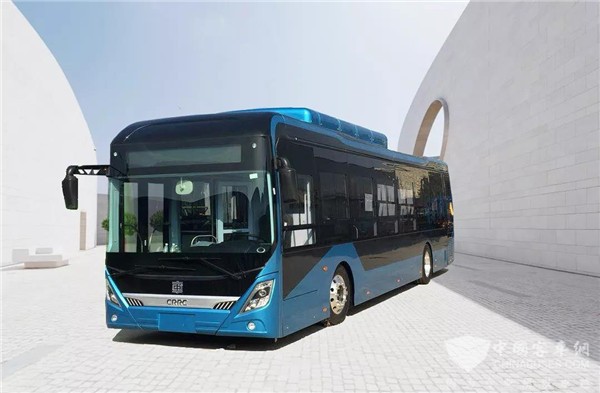 Source : www.chinabuses.org
Editor : Lucy
Tags: CRRC,Electric