Foton AUV Buses Arrive in Lijiang to Serve Tourists
August 20,2019
Recently, a total number of 100 units Foton AUV buses arrived in Yulong Snow Mountain Scenic Area for operation. They are chiefly used to serve tourists, providing great travel conveniences for them.
With higher environmental friendliness, more travel comforts, lower noise level, new Foton AUV buses are set to provide brand new travel experience for tourists. Equipped with Cummins engines, Allison automatic transmission gearboxes, they greatly facilitate driving for bus drivers.
In 2013, Foton AUV buses started operation in Yulong Snow Mountain Scenic Area. Since then, they have been working smoothly, providing greener, more convenient and more energy efficient transportation services for tourists from all over the world.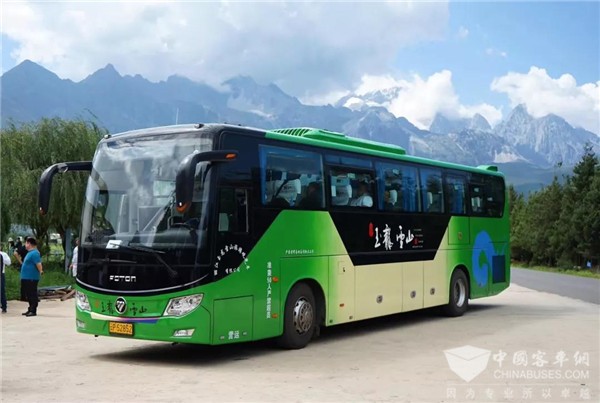 Source : www.chinabuses.org
Editor : Mark
Tags: Foton