Ankai Electric Buses Arrive in Uruguay for Operation
August 20,2019
On August 7, a grand ceremony was held in Canelones, Uruguay, to mark the official operation of the first electric bus made by Ankai in the state. The minister of Uruguay's Ministry of Transport, governor of Canelones, together with the local bus operators and journalists from the local media witnessed the historical moment.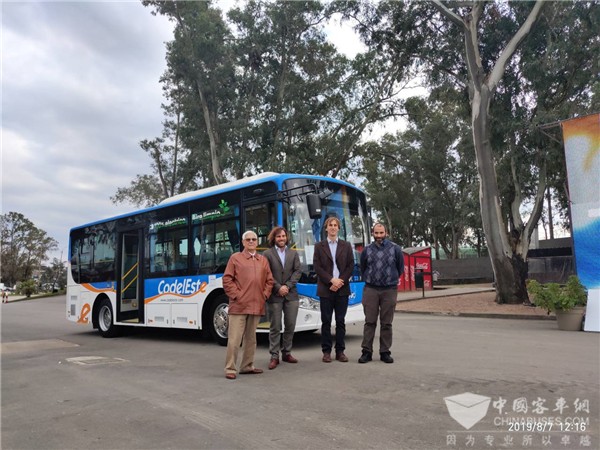 Measuring 8.5 meters in length, Ankai electric bus has aroused keen interest among the media and public. Some government officials, local citizens and students rushed to experience the new vehicle. The operation of the vehicle marks a new milestone in Canelones, ushering a greener era of transportation.
In March this year, Marcelo Metedlera, the director of the Transport & Transportation Bureau of Canelones, led a special group of local bus operators and visited Hefei Public Transport Group, gaining a full knowledge of the operation, management and maintenance of electric buses. After the visit, guests from Uruguay all agreed to deepen cooperation with China's bus operators and bus makers to introduce greener public transportation to Uruguay. Naturally, the they placed their orders on Ankai electric buses.
At the ceremony held on August 7, Mr. Metedlera said the operation of Ankai electric buses in Uruguay marked a new milestone and more electric buses would soon hit the road in over 30 cities across the country.
Li Guojun, Deputy General Manager of Ankai Bus International Company, revealed that Ankai will continue to strengthen its marketing efforts in Uruguay so as to help the country build more sustainable public transport networks.
Thanks to its years' hard work, Ankai has already established a solid presence in South America and built well-connected after-sales networks. As one of the leading bus makers in China, Ankai has also successfully made its way to a number of developed countries, including Italy, France, Israel, etc.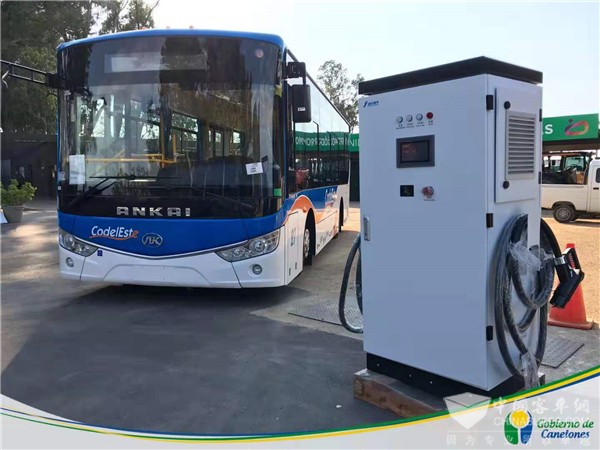 Source : www.chinabuses.org
Editor : Isabella