King Long Delivered 32 Units Mid-coaches to Inner Mongolia
August 01,2019
On July 15, Chinese president Xi Jinping paid a special visit to Chifeng, Inner Mongolia. During the visit, he praised the local traditional dance group, saying that Mongolian traditional dances should be further promoted to serve local people.
On July 18, King Long officially delivered 32 units mid-coaches to Inner Mongolia, which will all be used as the carriers to drive local performing artists to remote areas to perform for the nomadic tribes. So far, the number of King Long buses used for such special purpose has exceeded 110 units.
On January 21, 2018, King Long delivered 75 units King Long XMQ6105AY buses to Inner Mongolia to serve performing artists. With independent heating systems, these buses can work smoothly in -40℃. In addition, USB port to connect electronic devices and Wi-Fi are available to passengers.
Na Shun, one of the leading performer in the local dancing group, saying King Long buses were coming as a timely assistance.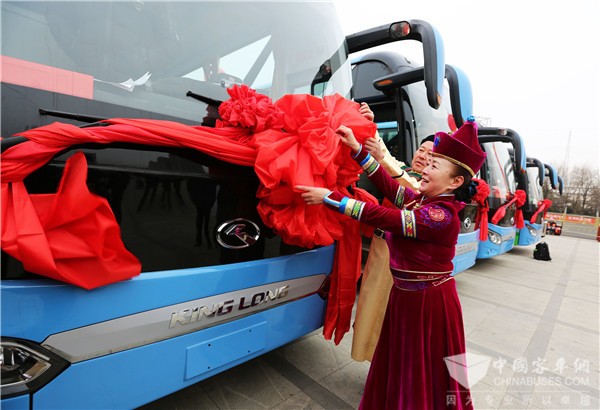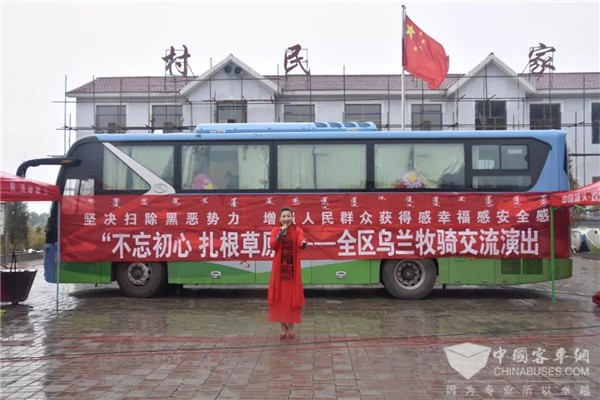 Source : www.chinabuses.org
Editor : Lucy
Tags: King Long